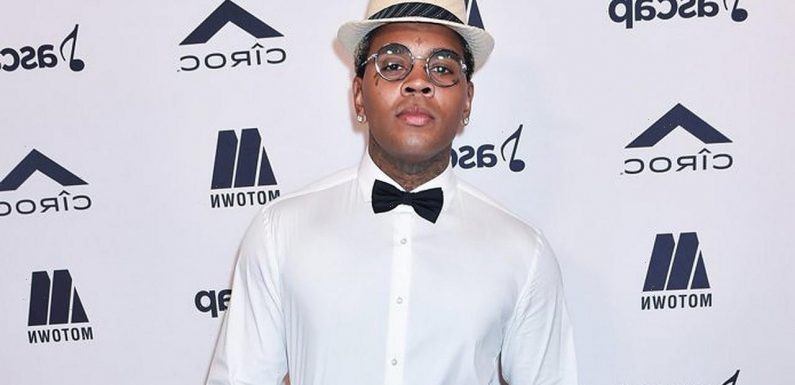 Aside from shooting his shot at the three women, the Baton Rouge hip-hop star hints at his breakup with his wife Dreka Gates, with whom he shares two children, on 'Super General'.
AceShowbiz –Kevin Gates doesn't hold back on his new sexually explicit freestyle. On "Super General", which was released on Thursday, June 9, the Baton Rouge native shoots his shot at Rubi Rose, Beyonce Knowles as well as Nicki Minaj.
"Rubi Rose, I can't wait to have your feet face in my ceiling/ With my tongue deep in yo' a** while I kiss all on yo' kidney," the 36-year-old spits. "Put that d**k deep in yo' back and have you cum all on this missile."
Kevin goes on to namedrops Beyonce and Nicki. "Ain't no disrespect to Jigga, met through Nipsey, that's my n***a," he rhymes. "Don't know if they into swinging, Beyonce need to let me hit her/ Make her piss all on this d**k, respectfully, her body shiver/ I want Nicki, she need Kevin, she still playin' around with Kenneth."
On the freestyle, in which he raps over Kodak Black's "Super Gremlin" instrumental, Kevin also addresses his relationship with wife Dreka Gates amid their split rumors. "Her and her son jumped my new wife and took her purse and won't admit it," he raps.
The emcee, who shares two children Khaza Kamil Gates and Islah Koren Gates with Dreka, also suggests that his partner of 18 years was unfaithful. "Personal trainer invaded my personal space/ Deep down inside it killed me," the "Stranger Than Fiction" artist spits.
Kevin himself is currently linked romantically to "Love & Hip Hop: Miami" star Jojo Zarur. They sparked dating rumors after tey were spotted holding hands during an outing.
Jojo, however, has set the record straight on Kevin's relationship status. After an Instagram user wrote, "He's a married man. This ain't a good look," underneath a post about the two, the TV personality replied, "lol he's actually single. Get your facts straight."
Source: Read Full Article