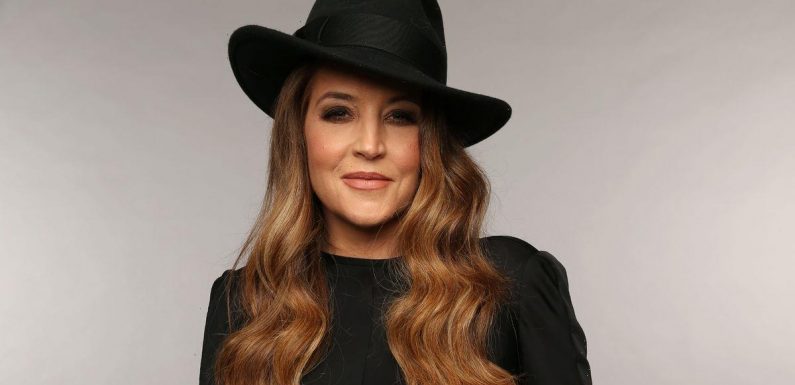 Oscars viewers were left confused after the late Lisa Marie Presley and a number of other celebrities were missing from the In Memoriam segment.
During a touching tribute, which saw musician Lenny Kravitz perform, the Oscars honoured the lives of huge Hollywood icons including Ray Liotta, James Caan and Raquel Welch.
Grease icon John Travolta also paid tribute to his late co-star Olivia Newton-John during the segment, leaving viewers at home in tears during his beautiful speech.
READ MORE: Jimmy Kimmel 'not nervous of Slapgate repeat' as he jokes of Will Smith Oscars bust-up
However, some viewers took to social media to point out that the In Memoriam section omitted a number of huge names – including Lisa Marie Presley.
"The #Oscars lost me when Lisa Marie Presley was not mentioned in the 'In Memoriam'," said one viewer.
They were left even more confused that Lisa was left out of the segment, as the biopic of her father Elvis Presley's life was nominated for multiple awards at the ceremony.
"Lisa Marie Presley not being included in the In Memoriam section of the #Oscars while her dad's movie is nominated for SO many awards is astonishing," said one viewer.
A second agreed, saying: "In Memoriam at the #Oscars doesn't even show Lisa Marie Presley. A big star with her father's movie going for Best Picture and she doesn't even get mentioned. I get everyone can't be shown but a star as famous as her deserved to be shown."
Viewers pointed out that she was not the only star missing from the segment, as Anne Heche, Goodfellas actor Paul Sorvino, Gilbert Gottfried, Estelle Harris, Leslie Jordan and John Aniston also did not appear as part of the In Memoriam.
"I can't believe the #Oscars In Memoriam omitted Lisa-Marie Presley, Leslie Jordan, Anne Heche," said one fan.
However prior to the ceremony, Lisa-Marie was remembered by the stars of Elvis, including Austin Butler who told Entertainment Tonight that he was "carrying a lot of her with me tonight."
He paid a sweet tribute to Lisa, saying: "It's just part of that profound privilege that I feel to relate to them in some way.
"Lisa was such an extraordinary woman. The times that I spent with her were some of the greatest gifts of my life. And to now be able to carry on her legacy in this way, I feel profoundly on it."
In a separate interview with The Hollywood Reporter, Austin also added that he has fond memories of spending time with Lisa Marie, and that "nothing will ever top" seeing her and mum Priscilla after they watched the Elvis biopic- saying that he wished Lisa Marie was there to celebrate with them at the Oscars.
"The thing for me was just honoring the life of this man and his family. And that's why those moments when Lisa Marie and Priscilla [Presley] got to see the film and then I first saw them after… nothing I would do would ever top that.
"And especially with Lisa Marie not being here with us. I just wish she was here to celebrate today with us."
For more of the latest showbiz news from Daily Star, make sure you sign up to one of our newsletters here.
READ MORE:
Halle Berry passes on gong to Michelle Yeoh as they 'make history' at Oscars 2023

Ana de Armas pays homage to Marilyn Monroe in spectacular diamond gown at Oscars 2023

Oscars 2023 – Hugh Grant slammed by fans, Margot Robbie wows and Kimmel controversy
Source: Read Full Article