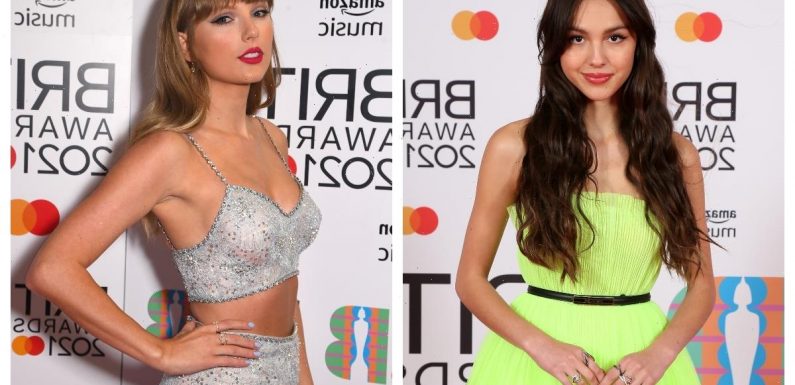 Sour, Olivia Rodrigo's debut album, set records with its May 2021 release. When discussing her music, the artist frequently cites those she looks up to, including Taylor Swift. But with her first record, Rodrigo has outpaced the three-time Grammy Album of the Year award-winning singer in at least two notable ways.
Olivia Rodrigo looks up to Taylor Swift
Rodrigo grew up listening to Swift's music. And she never kept her adoration of the artist a secret. However, it wasn't until Rodrigo performed Swift's Lover track "Cruel Summer" that fans saw her depict her admiration for the High School Musical: The Musical: The Series star.
From there, the public love fest only grew. Swift left several comments praising Rodrigo, gave her a gift, and even let her listen to Fearless (Taylor's Version) before it dropped. Despite all of their online interactions, the two artists didn't meet until the 2021 BRIT Awards in May 2021, with a moment naturally shared on social media later.
Her debut, 'Sour,' topped the Billboard 200
Swift celebrated Rodrigo's "Driver's License" success, but it turns out that was only just the beginning. Following her massive debut single, the artist dropped two more — "Deja Vu" and "Good 4 U" — ahead of her first album, Sour. And the reception was overwhelmingly positive.
Following its first full week in circulation, the Billboard stats revealed on June 1, 2021, showed Sour at the top of the Billboard 200 chart as expected. ".@Olivia_Rodrigo's 'Sour' officially debuts at No. 1," shared the official account. Conversely, Swift's self-titled debut peaked at No. 5 on the chart.
'Sour' had the biggest debut week of 2021
Not only did Sour top the chart, but it did so easily. "Sour debuts with 295,000 equivalent album units, earning the biggest week of 2021 so far," tweeted the publication. "It surpasses the debut week of @taylorswift13's Fearless (Taylor's Version) (291,000)," continued the tweet.
Swift previously held the title this year for the re-release of the second studio album (and first Billboard 200 No. 1 record), Fearless (Taylor's Version). Billboard also noted that Rodrigo broke a record held by Cardi B, whose first studio album, Invasion of Privacy, debuted with 255,000 units.
Rodrigo included Swift in her debut in 1 way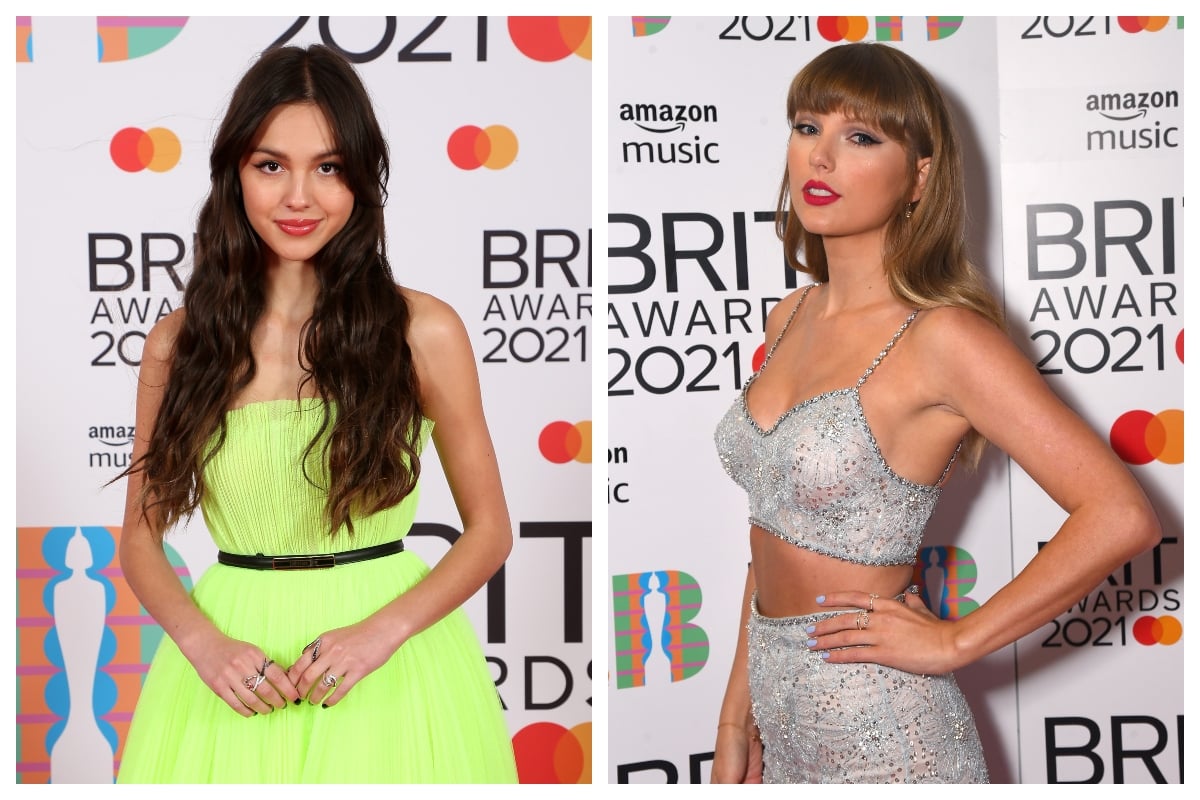 Then again, Swift shares Rodrigo's victory in a small way. The Sour track "1 Step Forward 3 Steps Back" gives Swift and her frequent collaborator, Jack Antonoff, songwriting credit. That's because Rodrigo used the piano part from a song Swift and Antonoff wrote in it.
"We interpolated 'New Year's Day,' which is Taylor's song off Reputation," she said on The Zach Sang Show. After writing the song, "I decided to sing it over the chords of 'New Year's Day.' And I think they're really beautiful chords. I was lucky enough to get that approved. It's a cool thing," Rodrigo added.
Source: Read Full Article