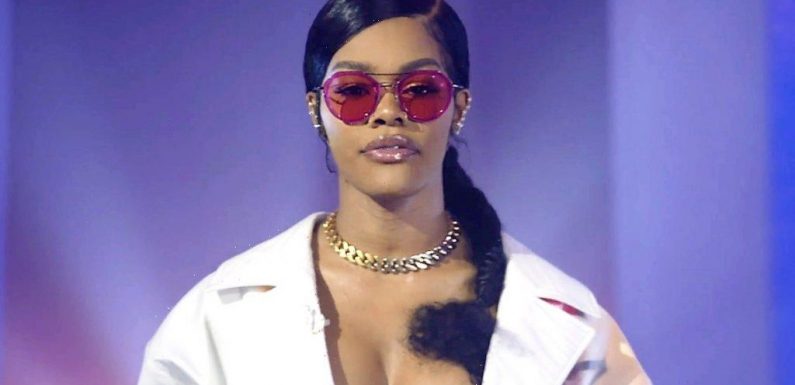 Teyana Taylor is much more than a singer; the New York native is also an accomplished dancer and choreographer. She got her start in the entertainment industry when she was just just a teenager and got to work with Beyoncé herself.
Teyana Taylor is a talented singer and actor
Teyana Taylor launched her career as a singer in the late 2000s. She signed a record deal with Pharrell Williams in early 2007, and soon gained national recognition on MTV's hit series My Super Sweet Sixteen. She released her debut mixtape From a Planet Called Harlem in 2008, which was fronted by her debut single "Google Me."
Not long after she began her career as a singer, Taylor crossed over to the big screen. She appeared in the 2010 movie Stomp the Yard: Homecoming. That same year, she contributed background vocals to Kanye West's smash album My Beautiful Dark Twisted Fantasy on the songs "Dark Fantasy" and "Hell of a Life."
Taylor released her debut album VII in 2014. In 2016, she was introduced to many people as the star of Kanye West's "Fade" video, where she showed just how she got her reputation as a dancer. She released her acclaimed album K.T.S.E. in 2018. Her third album The Album was released in 2020, but Taylor was so disappointed with how it was received that she announced she would be retiring from music in December 2020.
Cardi B was a vocal supporter of Taylor when she talked about retiring, and the Harlem-raised singer continues to work today. More recently, Taylor has worked alongside actors such as Eddie Murphy in Coming 2 America.
Teyana Taylor choreographed Beyoncé's 'Ring the Alarm' video when she was just 15
As her star began to rise in the entertainment industry, Taylor knew that everything was going according to plan. She told Showbiz Cheatsheet that she knew she was destined for greatness when she was young. "I've always been a character," she said of her younger years. "I knew for a fact that I was going to be something because I was a lot."
Taylor's first credit in the entertainment industry came when she was just 15 years old. She choreographed the music video for Beyoncé's hit 2006 single "Ring the Alarm."
Taylor's work in the "Ring the Alarm" video was what set her on the path that brought her where she is today.
Beyoncé knew Teyana Taylor would be a star
After the "Fade" video premiered at the 2016 MTV Video Music Awards, Taylor spoke with Allure about Beyoncé and her relationship with the Queen Bey. "Beyoncé's been a supporter of mine," she said of the "Ring the Alarm" singer. "She pretty much watched me grow up."
Beyoncé was apparently so impressed with Taylor during the video shoot that she got Taylor a spot in Jay-Z's "Blue Magic" music video. She recalled Beyoncé telling Jay-Z, "I told you she's a star," and continues to refer to them as Aunt Bey and Uncle Hov to this day.
Source: Read Full Article