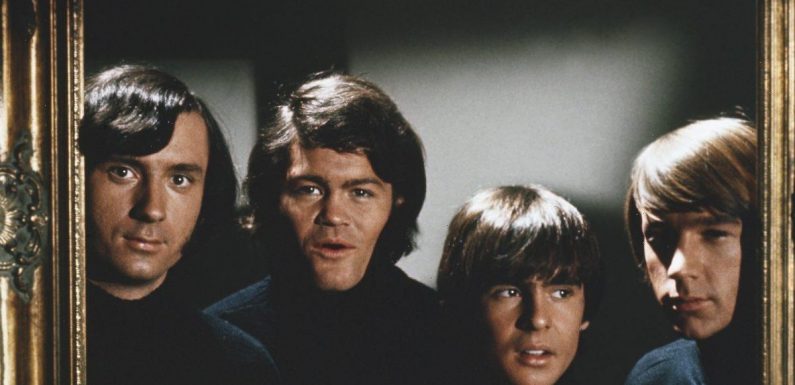 Despite their continuing popularity, The Monkees are not in the Rock & Roll Hall of Fame. During an interview, The Monkees' Peter Tork said he wasn't sure the band belonged in the Hall of Fame. He also revealed if he would vote for his band to enter the Hall of Fame.
What Peter Tork thought about The Monkees' role in their popularity
During an interview with The Baltimore Sun's Matthew Hay Brown, Tork said he, Davy Jones, Micky Dolenz, and Mike Nesmith were figureheads. Tork felt they had very little to do with the Monkees phenomenon. He said they were, above all, actors on a television show.
Brown had a lot to say about Tork's comments on The Monkees. "Sure, but to me, part of what's fascinating about that narrative is that eventually you did take over," Brown said. "You put out an entire album essentially running it yourself, and from there onward, four guys who faced questions about how much musical talent they had turned out to rise to the occasion and produce some tremendous work."
Peter Tork's feelings on whether The Monkees deserve to be in the Rock & Roll Hall of Fame
Tork thanked Brown. "I'm actually inclined to agree," Tork said. "Sometimes the question of the [Rock & Roll] Hall of Fame comes up, and I've been thinking lately that I don't know whether The Monkees belong in the Hall of Fame. I mean, I would vote for us if I had a vote. But what I can say is if there was a hall of fame for television casts who became pop groups in their own right, we would be the only candidate. There's a great deal to feel good about."
The co-founder of the Rock & Roll Hall of Fame supposedly doesn't like the Prefab Four
Jann S. Wenner is one of the founders of the Hall of Fame. The Tampa Bay Times said Wenner supposedly didn't want the Prefab Four inducted because he didn't see them as a real band. The Tampa Bay Times reached out to Wenner in 2007 to see if he would comment on The Monkees' exclusion from the Hall of Fame. He did not respond. 
In 2015, Wenner told Billboard there was a time when it was it was easy to decide who should be allowed in the Hall of Fame. Over time, he felt all the "obvious people" were allowed in. He also acknowledged that personal taste played a role in who got inducted and who did not.
It's arguable Wenner indirectly commented on the matter in 2019. According to Cleveland.com, Wenner stepped down from the Hall of Fame that year. He commented he never made any mistakes when deciding which artists to include in his establishment. Tork questioned whether The Monkees belonged in the Hall of Fame — and Wenner didn't seem to want the band in there either.
Source: Read Full Article