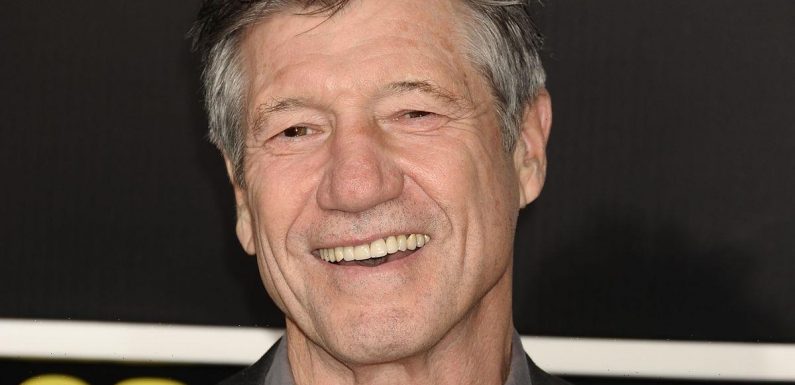 Get the best celeb gossip with the Daily Star Showbiz newsletter
Tremors actor and Golden Globe winner Fred Ward has passed away aged 79.
A representative confirmed to the New York Post today (May 13) that the actor died from an unknown cause.
The statement read: "I am sad to announce the passing of acclaimed actor Fred Ward, who passed away on Sunday, May 8, 2022, at age 79."
The actor and producer had a diverse career that spanned decades, which began with a role in an Italian television film in 1973.
His most notable roles came from films such as Escape from Alcatraz, Southern Comfort, The Right Stuff, The Tremors films and several more.
In a statement to NPR, Ward's publicist Ron Hofmann wrote: "The unique thing about Fred Ward is that you never knew where he was going to pop up, so unpredictable were his career choices."
News of Ward's death rocked social media, with several famous faces in Hollywood taking to Twitter to recognise what a talent he was.
American writer Alan Sepinwall penned: "RIP, Fred Ward, a great character actor whose big shot at leading man status, Remo Williams: The Adventure Begins, and who kept giving great, lived-in performances for the rest of his career."
Film critic Robert Daniels said: "Fred Ward was absurdly good. A professional in everything he did from TREMORS to THE PLAYER.
"He could even turn in a great performance is something as patently dumb as JOE DIRT. Totally underrated."
Author Troy Brownfield shared: "As an actor, Fred Ward had way more depth that just being a tough guy, but he was a damn good tough guy. Remo Williams should have been a long-running series, damn it. And his work in Tremors remains a high point. RIP."
Producer Charles de Lauzirika tweeted: "Fred Ward was such an unexpectedly versatile actor who worked in that stealthy zone between character actor and movie star.
"He always deserved more recognition. So good in TREMORS, REMO, THE PLAYER, HENRY & JUNE…but my Ward faves remain THE RIGHT STUFF and MIAMI BLUES. R.I.P."
Ward is survived by his wife of 27 years, Marie-France Ward and his son Django Ward.
For more of the latest showbiz news from Daily Star, make sure you sign up to one of our newsletters here.
Source: Read Full Article