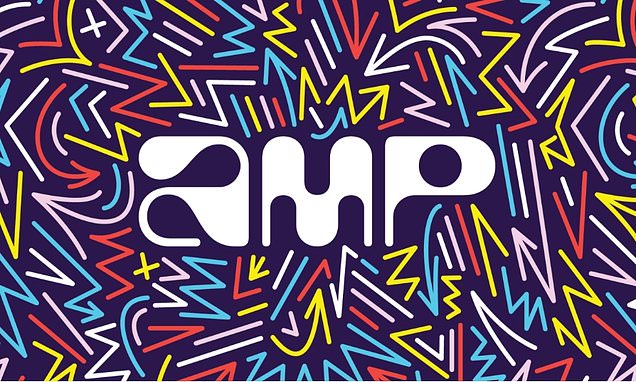 Amazon is quietly shutting down a popular app in a service shake-up that will affect hundreds of music fans
The popular music streaming app Amp will wind down from the end of the month

Music fans are left disappointed as their favourite shows lose their home 
Amazon has quietly pulled the plug on its live-music app, Amp, only a year and a half after the service was first launched.
The shakeup will no doubt come as a disappointment to many music fans as Amp's closure will leave a number of popular music talk shows in limbo.
The closure of the radio-style app, which let users launch their own show and call in to chat with other hosts, marks the end of Amazon's first venture into live music streaming.
Despite bringing in big celerity hosts such as Nicki Minaj and Travis Barker, the app's users dropped off since its launch and Amazon has now made the decision to wind down the app on October 31.
In a statement shared with MailOnline, an Amazon spokesperson said: 'We've made the difficult decision to close Amp'.
Amazon's Amp app has now been shut down not even two years after its initial release in 2022, disappointing fans of the app's various radio shows
Amp allowed any user to host their own radio show as well as chat with their listeners and other hosts by 'calling in' to live shows 
READ MORE: Amazon will roll out ads on Prime Video next year – and users who don't want them will have to pay extra each month 
The spokesperson added: 'We learned a lot about how live music communities interact in the process, which we are bringing to bear as we build new fan experiences at scale in Amazon Music.'
Announcing the closure in an internal memo, Steve Bloom, vice president of Apple Music said that the decision had been in the works for months.
'This decision was not made quickly or easily, it only became clear after months of careful consideration determining the investments Amazon wants to make for the future,' Bloomberg reported.
Launched in March 2022, at which point John Ciancutti, vice president of Amp, said: 'We are creating a new version of radio that will have an infinite dial of shows.'
Amp promised users access to a catalogue of 'tens of millions' of licensed songs which could be played on their shows and shared with listeners completely free of charge. 
However, Amp experienced a number of difficulties following its launch, as Amazon cut 150 jobs – equivalent to about half the team – from the Amp division of the company.
John Ciancutti, vice president of Amp, said that the live music app would create a new version of radio, allowing anyone to share their music and talk with their listeners in real time
Nicki Minaj's Queen Radio was at one point the most listened to show on Apple Music before making the move to Amp in 2022 along with a number of high-profile celebrity endorsers 
Amazon confirmed the news on Twitter, thanking fans for 'creatig with us'
On social media, fans of Nicki Minaj's Amp station, Queen Radio, have been particularly disappointed by the announcement. 
Nicki Minaj joined the platform shortly after its launch in 2022, after leaving Apple Music where Queen Radio had at one point been the most listened-to show on the platform.
However, this development now leaves the popular show without a home.
'Amazon is shutting down amp.. where the h*** nicki gonna do queen radio?' one disappointed fan asked. 
Other fans of the show were less concerned about the end of Amp, with one writing 'that just means queen radio is on to bigger and better'.
Amp is currently still running and will only begin winding down on October 31. 
However, MailOnline has confirmed that the app is no longer available for download on the UK App Store and links from the app's website do not direct to any possible downloads.
What was Amazon's Amp?
Launched in March 2022, Amp was widely believed to be a rival to the wildly successful Houseparty app which had launched shortly before.
Amp allows users to host their own radio shows and engage with their listeners by 'calling in' to various shows and chatting live on stream.
Amazon differed their product from other similar apps by focusing more on the music streaming aspect of radio, rather than trying to build large chat rooms for users to hang out in.
Users could make use of a catalogue of tens of millions of licensed songs from Universal Music Group, Sony Music Entertainment, Warner Music Group, through Amazon. 
On release it secured deals with a number of big-name musicians including Niki Minaj, Pusha T, Tinashe, Travis Barker, and Lil Yachty.
However, user numbers dropped off after the end of the pandemic and Amp soon followed its rivals in being dropped or pulled from the App Store.  
Source: Read Full Article