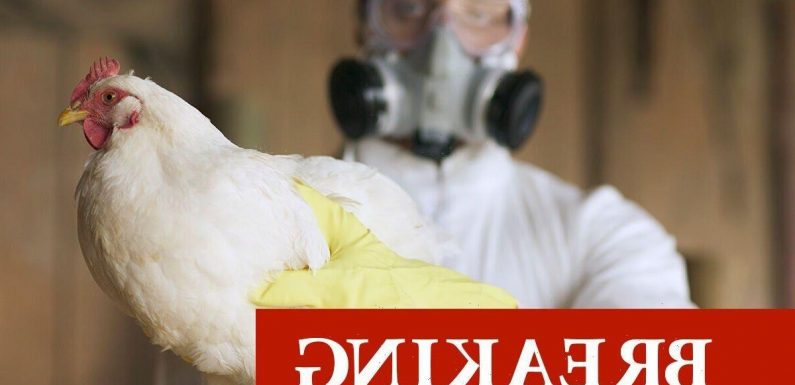 Our Yorkshire Farm: Amanda's son outlines bird flu 'worries'
We use your sign-up to provide content in ways you've consented to and to improve our understanding of you. This may include adverts from us and 3rd parties based on our understanding. You can unsubscribe at any time. More info
The authorities are on red alert over a UK bird flu outbreak just weeks before the Christmas holidays as all poultry and captive birds in England have been ordered to be kept inside to prevent the disease from spreading. The UK's chief veterinary officer has stepped up mandatory housing measures, which from next week will mean it is a legal requirement to keep the birds indoors.
The new rules are set to come into force at one minute past midnight on Monday November 7 to give owners some time to make arrangements. But it comes after the whole of the UK was made a bird flu prevention zone after cases of the disease started hitting "unprecedented levels".
Following this, it was made a legal requirement for all bird keepers in England, Wales and Scotland to follow strict biosecurity measures to protect their flocks from the threat of avian flu, the Department for Environment, Food and Rural Affairs (Defra) said.
Now, those measures are tightening even further as the threat level remains at the 'very high' mark. Chief veterinary officer Christine Middlemiss said: "We are now facing this year the largest ever outbreak of bird flu and are seeing rapid escalation in the number of cases on commercial farms and in backyard birds across England.
"The risk of kept birds being exposed to disease has reached a point where it is now necessary for all birds to be housed until further notice. Scrupulous biosecurity and separating flocks in all ways from wild birds remain the best form of defence."
This is a breaking story. More to follow.
Source: Read Full Article