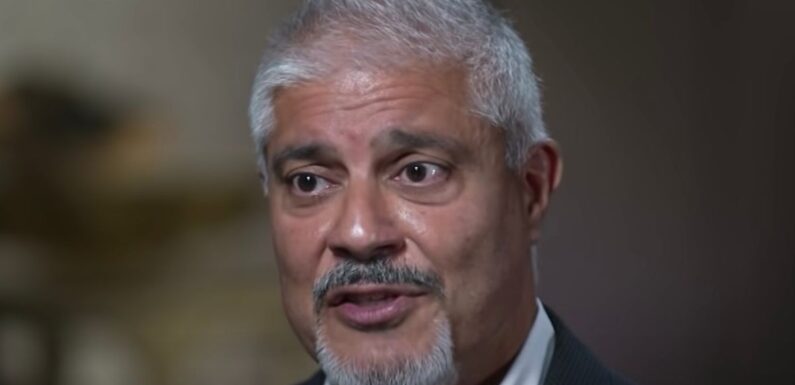 A conspiracy theory-loving doctor who claimed he was poisoned a few days before he died, claimed that a "false flag" alien invasion was coming.
Dr Rashid Buttar, who was part of the group nicknamed the "Disinformation dozen", died suddenly at the weekend (Saturday, May 20) at the age of 57.
He was known for being a huge anti-vaxxer and became a cult figure during the pandemic – he even went on record to claim that the Covid pandemic was "planned" and "politically motivated".
READ MORE: Covid conspiracy doctor claimed he was 'poisoned after interview' just days before death
His theories and misinformation were so well-known that the Centre for Countering Digital Hate named him one of the top 12 people responsible for producing around 65% of all anti-vaccine content between 2020 and 2023.
However, he died just days after claiming he had been given a "poison" containing "200 times of what was in the vaccine" during a stint in intensive care, and that it was in response to a CNN interview he gave one year prior where he compared US medical expert Anthony Fauci to Adolf Hitler.
And now his final live stream has re-emerged in which he made the mad claim that an alien invasion was going to be announced – except it would be a "false flag" event created by the Government.
Passenger plane chased by UFO for 50 minutes in chilling close encounter, TV doc reveals
During the stream, shown on social media on May 17, a skinny-looking Buttar who was also almost bald in the video, said: "If you look at…how this whole thing with Covid had been planned and how the currency issue had all been planned and the stuff with the vaccinations, I think there's going to be a false flag event.
"There will be some type of an event and an introduction where there's talk of life outside of planet Earth – and we will be propagated and propelled with all of this information that is not true about how this is an invasion."
He went on a rant about how "nobody would have believed" the Covid pandemic would have happened, except he repeated his claim that it was "mass murder".
He added: "These are very sane thoughts.
"Globally speaking, all the religions of the world would not want to talk about it or discuss it."
For the latest breaking news and stories from across the globe from the Daily Star, sign up for our newsletter by clicking here.
READ NEXT:
For more of the latest news from the world of the Daily Star, check out our homepage

Weather forecasters reveal exact days 'heatwave' will bring UK 'close to 30C'

Heavily armed Ukrainian militia crosses border into Russia and wreaks havoc

People convinced aliens exist as UFO spotted in 1,000-year-old painting of Jesus

'I make adult content in my hijab – I'm fuming after 300 photos of me were removed'
Source: Read Full Article