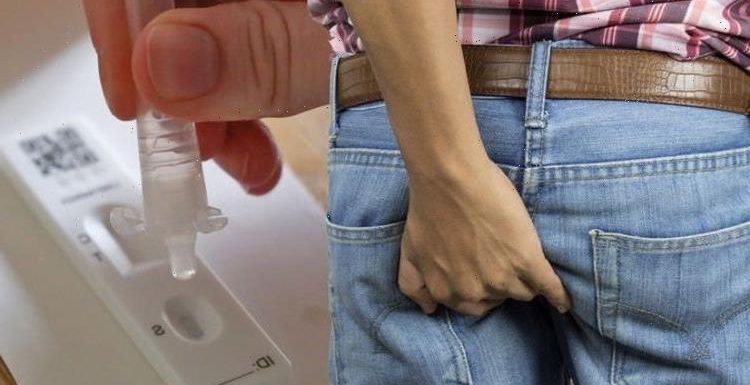 Tom Fletcher pulls out of remaining McFly tour due to covid
We use your sign-up to provide content in ways you've consented to and to improve our understanding of you. This may include adverts from us and 3rd parties based on our understanding. You can unsubscribe at any time. More info
The "restless anal syndrome" would cause an individual to have to relieve the "restlessness" in their anus as part of this syndrome. A 77-year-old man has been identified as having this syndrome after having the coronavirus.
The case of the 77-year-old man is the first identified with this syndrome to be medically recorded in a journal.
According to BMC Infectious Diseases, they said the man, who has not been named, had "mild" coronavirus at Tokyo Medical University Hospital.
Due to the coronavirus, the man had experienced insomnia and anxiety which still remained after the virus had passed.
Speaking about the man, doctors said: "Several weeks after discharge, he gradually began to experience restless, deep anal discomfort.
"Before affecting COVID-19, he had never experienced anal restless and discomfort."
The symptoms were mainly centred 10cm above his perineum – the area between the genitals and anus.#
The man was said to experience the symptoms worse in the evening or when resting.
Attempts were made to go to the toilet to resolve these symptoms however, these attempts were not successful.
The report continued: "Exercise such as walking or running and enthusiastically playing the television game made the symptoms relief, while taking a rest made the symptom worsen."
As he was unable to get a good night's sleep, the man was able to take sleeping pills to try and have a sleep which was pain-free.
The restless anal syndrome has been identified as a variant of the condition restless legs syndrome.
DON'T MISS
Brexit outrage brews as fishermen warn EU fleets still getting £17m [REACTION]
Frexiteer lashes out at Macron for fishing crisis [COMMENT]
Taliban issues ultimatum to Joe Biden over US drones [REVEAL]
The restless legs syndrome causes someone to have a constant urge to move their legs – due to an issue within their nervous system.
According to doctors, a number of patients have experienced restless legs syndrome after surviving the COVID-19 virus.
Along with hundreds of others, the restless legs syndrome has been identified as a symptom of long Covid.
The paper said: "Because he had never experienced anal restless and discomfort before affecting COVID-19 and the anal restless symptom developed after COVID-19, we considered that these anal restless symptoms were suggested the COVID-19 related syndrome.
"This virus may spread to the central nervous system through several potential routes."
Source: Read Full Article