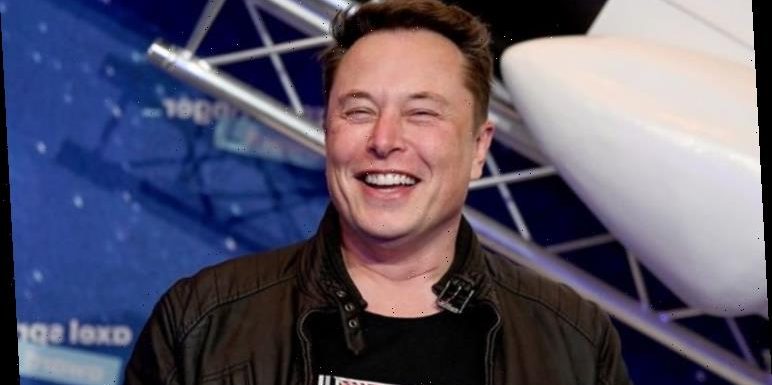 Elon Musk surpasses Bezos as 'world's richest person'
The Tesla CEO took to Twitter to announce the million dollar prize for carbon capture technology, which involves trapping Co2 and isolating it at a storage facility. Mr Musk has been outspoken about fossil fuel usage and climate change, previously blasting it as "the dumbest experiment in human history".
Mr Musk said more details on the prize money will be forthcoming, and shared he was looking for the "best" technology.
He said: "Am donating $100M towards a prize for best carbon capture technology."
News outlet Tech Crunch speculated the prize money will be connected to the Xprize Foundation, a non-profit that hosts public competitions to encourage technological development.
We will use your email address only for sending you newsletters. Please see our Privacy Notice for details of your data protection rights.
Twitter users mocked the CEO's prize money offer and suggested he plant more trees.
In reply, Mr Musk said: "They are part of the solution, but require lots of fresh water & land.
"We may need something that's ultra-large- scale industrial in 10 to 20 years.
"For now, by far the top priority is accelerating the transition to a sustainable energy economy."
Last year, Mr Musk suggested Tesla could develop a "kicka**" heating, ventilation, and air conditioning system.
It followed a report from the European Commission which found heating and cooling for buildings and industry made up half of the European Union's total energy consumption.
In a call with investors in April, the CEO said: "As I said on Twitter, I'm personally extremely excited to build a kicka** HVAC system that also has hospital-grade particle filtration.
"Basically have a filtration that filters out viruses, bacteria, pollen, funghi, but also neutralizes silicon alkaline gases, that is quiet and efficient. These are all things we've achieved in our cars.
"I don't know if a lot of people realize but the Model S and X are the only cars in the world that have a hospital operating room-grade HEPA filter built in. They're very big."
DON'T MISS
Elon Musk dubbed 'tragic superhero wannabe who should leave Earth' [INSIGHT]
SpaceX launch: Watch agency release batch of Starlink satellites [LATEST]
Elon Musk RIVAL: Space race heats up as Richard Branson smashes goal [LATEST]
It comes after the Tesla CEO and SpaceX founder's net worth surged in the past year.
According to the Bloomberg Billionaires Index, Mr Musk is worth an estimated $201.4 billion.
Following his growth in net worth, Mr Musk asked his Twitter followers how he should spend his money.
He added: "Critical feedback is always super appreciated, as well as ways to donate money that really make a difference (way harder than it seems)."
Talking to German publisher Axel Springer, Mr Musk indicated he wants to make money to give it away, or redirect it, to passion projects like space exploration.
He said: "It's going to take a lot of resources to build a city on Mars. I want to be able to contribute as much as possible."
SpaceX plans to start crewed missions to Mars by 2026, with Mr Musk saying he's "highly confident" it can happen.
He also publicly donated $257 million to the Musk Foundation, which funds renewable energy research, human space exploration research and other scientific fields.
Source: Read Full Article