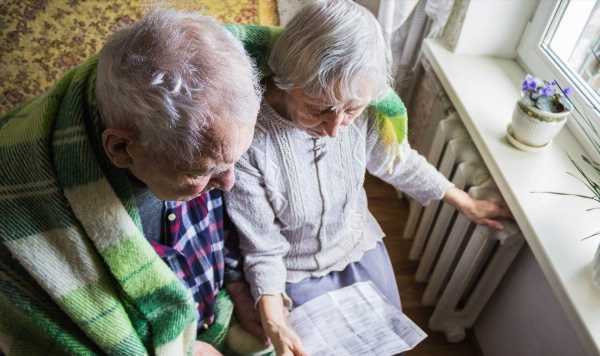 Energy bills: Couple discuss the increase in their prices
We use your sign-up to provide content in ways you've consented to and to improve our understanding of you. This may include adverts from us and 3rd parties based on our understanding. You can unsubscribe at any time. More info
Energy companies have reportedly hoarded £9billion of customers' cash despite many people suffering due to the cost of living crisis. The pile of billpayers' money has expanded over the last year to peak at the end of November. It came as surging inflation and higher energy costs squeezed households budgets. Under Freedom of Information requests, the Telegraph found that energy companies racked up £9.013 billion by November 30 2022.
Previous figures suggested the cash pile was worth £2billion, four times less than the latest sum.
However, industry regulator Ofgem has said suppliers have helped customers to "manage bills", defending the funds suppliers have been accruing. For instance, Octopus Energy this week said it ditched £9million in profit to alleviate the burned of surging energy bills for its customers.
An Ofgem spokesman said: "Suppliers help customers to build up a credit balance through the pricey winter months, and this information today is recorded at the very peak of that activity – ultimately helping customers manage bills."
Despite this, firms often collect more cash than required from customers over the summer, when energy demand is lower. This could imply that there is a large reserve of cash available for firms to use up during the winter, when energy usage is higher.
This has raised concerns that firms have been hoarding the extra cash from customers in advance and using it to fund their own operations– which is allowed under Ofgem's rules.
Former Ofgem board member Christine Farnish said: "It would appear that firms are collecting more than they absolutely need, based on the worst-case scenario."
This is despite the average household now forking out double for their gas and electricity bills compared with the same period last year. This is set to worsen when the Government's energy price guarantee, which shields households from the try cost of energy prices, goes from £2,500 to £3,000 in April.
Ms Farnish resigned from the Government's regulator last year over the way the energy price cap is set. She wrote in The Daily Telegraph: "It's my guess that hard-pressed families have no idea that part of their energy direct debits is used to provide cheap financing for their supplier."
Ofgem figures have even revealed that almost one million energy customers saw their direct debits double between February and April last year. This was before the true depths of the energy crisis were even unleashed on the UK.
One woman from Skipton, North Yorkshire, discovered that her monthly direct debit to EDF went from £300 to £500, despite her not turning on the heating and being £2,300 in credit. EDF later apologised and reduced her monthly payment, the Telegraph reported.
Among the companies that were found to be holding customers' credit were Octopus and Ovo, who had their hands on more than £100million of their billpayers' cash.
However, Octopus said that while does not use customer credit balances for growth, but admitted some cash was used to offset bills run up by other customers.
DON'T MISS
Exhibition overturns understanding of ancient Egypt's mummies [REPORT]
Britons being overcharged hundreds of pounds in energy costs [REVEAL]
Fury as Britons face £300 'on the spot' fine for log burners [INSIGHTS]
Shell, which earns record profits last year, admitted to using customers' credit balances as working capital, but said it has alternative access to the funding it requires.
A report by consultancy Oxera on how Ofgem regulates the energy market also previously found many of the energy companies that started collapsing from 2021 relied on customer credit balances to fuel their growth.
Avro and Utility Point were reportedly so dependent on this cash that at times it accounted for more than 80 percent of the total assets of the companies. Following an investigation last month, Ofgem said companies need to raise whether customer credit balances make up more than half their total assets.
An Ofgem spokesman said: "Protecting consumers is always our top priority- and we do encourage suppliers to help customers spread the cost of the more expensive winter months over a full year's billing, to help customers manage their payments and avoid slipping into debt. Customers can always request their balance back at any time and we have made sure this is firmly in our rules.
"As a robust regulator, we are committed to take action against suppliers who fail their customers, and this includes the failure to refund credit balances."
Source: Read Full Article