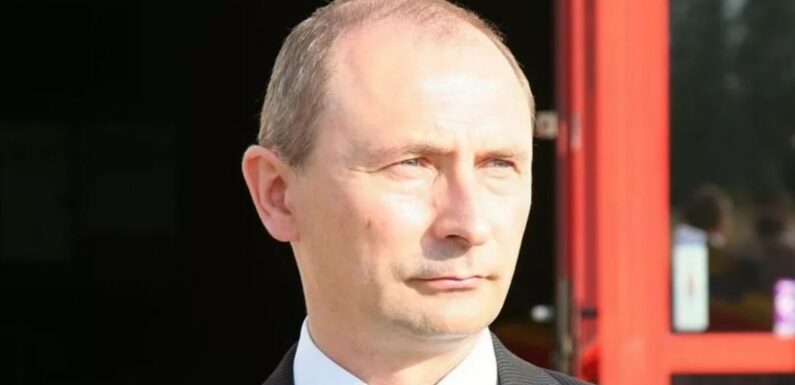 A bloke who looks like Vladimir Putin says his family are scared for his safety, but he won't do anything about his appearance.
Slawomir Sobala, 54, from Poland, admitted he was aware of the dangers of looking like one of the most hated people in Europe – and even acknowledged some people are rude to him because of it.
Despite this though the man from Wrocław, in the west of the country, says he won't change his appearance. Speaking to the Daily Star, Slawomir explained that he knew what was at stake with his decision to play Putin in satirical art.
READ MORE: World War 3 fears as Putin mouthpiece warns 'Russia will eventually conquer Germany'
"My family is very concerned about my safety because they know that playing Putin's role is very risky and dangerous," he explained. "Unfortunately, many people cannot distinguish reality from satire and when they see me play the role of Putin, they think that I am just like [him] in everyday life."
That assumption has even stretched to people berating him for his appearance, with some even telling him he should feel shame for it. "After February 24, 2022, about 250,000 people from Ukraine came to my hometown of Wrocław. Every Ukrainian knows perfectly well what Putin's face looks like, and that is why I have been in a situation many times when people from Ukraine have teased me, saying that I should be ashamed of looking like that."
Despite this though, Slawomir is determined to be part of the fight against Putin's tyranny, and his weapon in that conquest is satire. It is because of this – and a firm belief that goodness comes from the heart, not what you look like – that he says he won't change his appearance.
"I thought that the day Russia invaded Ukraine, I should give up playing the role of Putin. I even published a statement on this matter on my website that I would no longer play the role of Putin. But when so many people approached me and asked me to participate in projects that involved criticising the Putin regime from the Kremlin, I agreed.
"Thanks to this decision, today I have probably become the only person in the world who, thanks to a twist of nature, gave me the strength and the opportunity to show that it is not the appearance that makes a person bad. You can help other people, even if you look like Putin. Many people thanked me for giving them new hope for the future thanks to the satire, where they saw Putin as weak and ridiculed."
Noting that what you look like doesn't matter, as long as you're a good person on the inside, he continued: "I think that changing my image by growing a moustache or shaving my hair wouldn't change anything in my everyday life anyway. I always say that appearances don't make us good or bad people.
"You need to be open to establishing good relationships with other people and not be afraid of criticism. Thanks to these rules, I established a lot of interesting contacts and met many wonderful people with whom I was able to bring joy to people all over the world."
To stay up to date with all the latest news, make sure you sign up to one of our newsletters here.
Source: Read Full Article