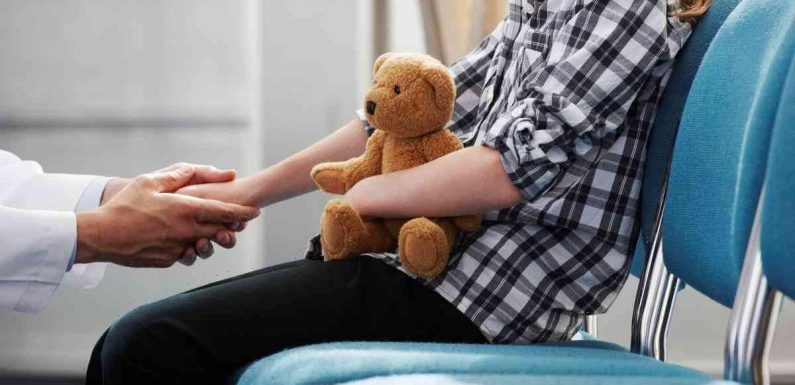 Hepatitis C: What is the virus and how can it be treated?
We use your sign-up to provide content in ways you've consented to and to improve our understanding of you. This may include adverts from us and 3rd parties based on our understanding. You can unsubscribe at any time. More info
Health authorities around the world are investigating a mysterious increase in severe cases of hepatitis. Hepatitis leads to severe inflammation of the liver. The WHO claims that more than 130 cases have been identified, with the majority in the UK.
Britain has reported 108 cases of hepatitis in children since January.
Other countries that have reported cases include the United States, Israel, Denmark, Ireland, the Netherlands and Spain.
The cases are so severe that some of the children have needed liver transplants.
Health officials are concerned because the cases are not linked to the typical viruses usually linked to the condition.
The typical viruses are hepatitis A, B, C, D and E.
Maria Buti, a hepatology professor from Barcelona and chair of the European Association of the Study of the Liver's public health committee, said: "This is still a very low number of cases.
"But they are children, that is the main concern, and the other thing is the severity."
Public Health Scotland's director, Jim McMenamin, said work was underway to establish if the adenovirus involved in hepatitis had mutated to cause more severe disease.
They are studying if the problems are developing "in tandem" with another virus.
This includes the possibility of it mixing with the virus that causes COVID-19.
Any link to COVID-19 vaccines has been ruled out.
The majority of the children who have contracted hepatitis in Britain were not vaccinated.
Other scientists said lowered immunity as a result of reduced social mixing could be the cause.
Many people have developed a lower immunity to different pathogens because of a lack of social mixing during the pandemic.
Simon Taylor-Robinson, a consultant hepatologist and professor of translational medicine at Imperial College London spoke to Reuters and said: "This may be an over-response to stimulation to the immune system that is not used to such insult.
"That is a good theory."
Source: Read Full Article