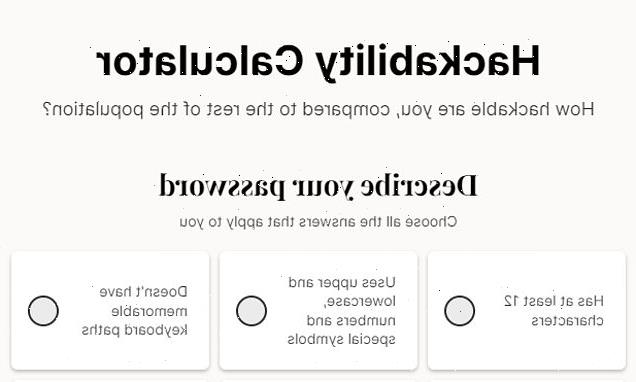 How hackable is YOUR online life? Take this calculator to find out (and it's bad news if you work from home)
Data shows 22 billion records were exposed from 4,100 databases in 2022
Many of the breaches are due to human error, such as weak passwords
A new calculator asks questions about your cybersecurity practices  
From car keys to retirement savings and medical records, our entire lives are stored in a digital world that can be a playground for hackers waiting in the wings. 
While these incidents seem inevitable, many successful attacks come down to human error, such as weak passwords, remote working and opting out of multifactor authentication.
But not all is lost – Sortlist, a B2B matchmaking platform, has created a calculator to see how hackable you are and ways to make your digital life more secure.
Source: Read Full Article