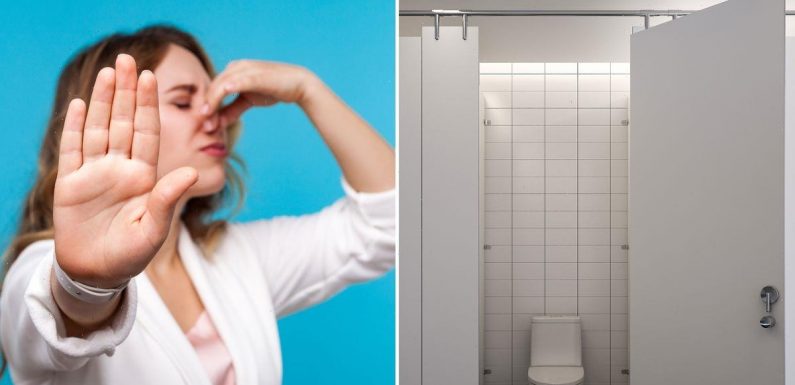 Students at one of the world's most prestigious universities have been threatened with a £1,000 fine after a mystery person allegedly left a turd on the floor of a bathroom in student halls.
The accommodation and facilities officer at University College, Shane Pledge, blew up at students on 16 January in an email for the "repulsive behaviour" of the unknown individual which he said went "beyond the bounds of what could be considered reasonable".
Student media outlet The Tab claimed that the incident took place in the ground floor bathroom of the Durham Building II, a building used to house all first year students.
READ MORE: UK weather map shows brutal storm heading towards nation and where it will hit
Pledge told students that it was "unacceptable" to make his staff clean the mess up, adding that he was leaving them gloves and cleaning products for them to clean up after themselves by the end of the day to clean the faeces up or else pay a collective fine of £1,000.
University College, based in the heart of Oxford, is one of the university's oldest universities, having been founded in 1249.
Its alumni list includes former Prime Minister Clement Attlee, former US president Bill Clinton and physicist Stephen Hawking.
While the identity of the culprit is not yet known, an anonymous poster on the student confession page Oxfess claimed on the same day the email was sent out that they had "followed through on a fart" after starting a course of new medication.
The poster added that the college's threat was "absolutely out of order".
'I'm proud to be a hillbilly – I have four fingers, grow pot and make 70% moonshine'
The case is similar to a November story where bosses at British Airways had to ask its staff to turn in the person who was allegedly leaving turds in sinks in the women's' bathroom of its training hub in Heathrow Airport.
An email from a boss to colleagues read: "Clearly this behaviour is unacceptable and not something our cleaning teams should have to deal with as they go about their duties".
The Daily Star has contacted University College for comment.
READ NEXT:
Horror clip appears to show Audi driver 'deliberately smash into motorcyclist'

Furious dad stabs pit bull to death as revenge for savage attack on 12-year-old son

Man arrested on 'terror offence' after traces of uranium found at Heathrow
Source: Read Full Article