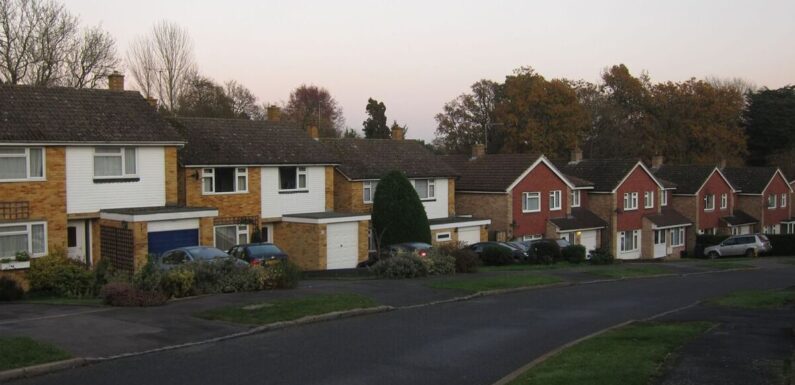 A man with a passion for car restoration has admitted to getting the ultimate "revenge" on his neighbour after they left him £200 out of pocket. The trouble began when the man, who was restoring a classic Cadillac, received a hefty fine for failing to have his car "properly licensed". This unexpected blow arrived in the post, courtesy of a complaint by his newly arrived neighbours who had moved in across the street.
The car fanatic shared on the forum website Reddit: I had already completed all of the interior and exterior bodywork and paint. I had the engine out and was slowly rebuilding it."
He added: "The car sat in my driveway beside my garage. This is about the time a new neighbour moved in across the street from me.
"A few days after he moved in I received a violation of the city ordinance that all vehicles on private property must be fully registered and licensed.
"When I called the city wondering why after more than two years, they were hassling me. I was told there had been a complaint."
In a bid to stop the fines, the man resorted to covering the car with a protective sheet but this failed to deter his persistent neighbours or the authorities.
He added: "A week later I got another violation. The cover wasn't enough. I moved the car to my back yard, parked it between two sheds with the cover….another violation and this time there was a fine. I took it to court.
It was during this legal battle that he hatched a brilliant plan for revenge.
As a landowner, he owned an adjacent parking space, which he had previously used for family gatherings.
Don't miss…
Passengers surprised to find royal couple in economy on flight to London[INSIGHT]
Government in new crackdown on 'unacceptable' vape marketing to children[LATEST]
Seven money changes coming in June and what it'll mean for your bank[INSIGHT]
We use your sign-up to provide content in ways you've consented to and to improve our understanding of you. This may include adverts from us and 3rd parties based on our understanding. You can unsubscribe at any time. More info
He transformed the parking space into an art exhibit and positioned his colourful, painted Cadillac on a foundation for all to see.
He added: "I said it was an art sculpture and let them take me to court. I took a pic of Cadillac Ranch in Texas as one of my exhibits that my car was a piece of art. The judge agreed and that 'work of art' stayed in my yard for the next eight years until I moved."
Since sharing the thread online, Reddit users flocked to the comment section to discuss the hilarious ordeal.
One person wrote: "Why do people complain about stuff like this? It is none of their business and these cars aren't hurting anyone."
Responding to the comment, someone else wrote: "Because they're miserable and have apparently nothing better to do than make others miserable like themselves."
Source: Read Full Article