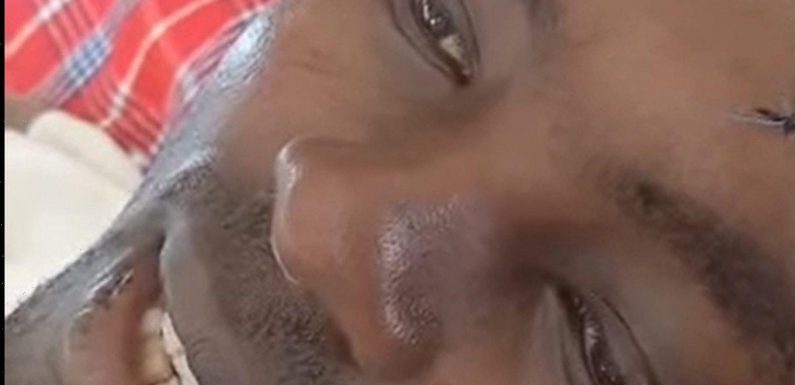 A woman has been arrested after allegedly stabbing her husband in the genitals and then attempting to bite off his penis.
The victim, Eliud Kepha Onuko, said his wife Grace Oyaro had become convinced that he had been cheating on her with another woman.
Prosecutors say she attacked her husband in their home in the Nyanchwa estate in Kisii, Kenya, on New Year's Eve, stabbing Onuko and biting his penis "causing grievous harm contrary to the penal code".
READ MORE: Prince Harry's book is full of stories about his penis and we don't know why
Oyaro appeared before senior principal magistrate Caroline Ocharo and has pleaded not guilty to all charges.
Frank Maswari, a lawyer representing her husband, said Oyaro should not be released on bail because she could potentially go on to attack him again.
"I oppose the bond terms, however, anybody is entitled to bond, depending the nature of this case," Maswari told the judge. "My client if discharged from the hospital will stay with the accused in the same house and his security is not granted".
However, Oyaro, 35, was released on payment of a 50,000 of 50,000 Kenyan shillings (around £325).
Local Kenyan newspaper The Star says prosecutor Hilary Kaino agreed on the bond terms on condition that the two don't come in contact with each other since they were in a domestic relationship.
Jealous wife cuts sleeping husband's penis after blazing row over cheating suspicions
Kaino ordered: "Let the police escort the accused to her house whenever she wants to visit until the case is over."
Onuko, 38, was taken to Kisii Teaching and Referral Hospital for treatment where he underwent major surgery.
Oyaro was arrested by police officers from Nyanchwa police station after she was discharged from a private hospital in Kisii where she had also been undergoing treatment for an unknown ailment.
Onuko's agonising-sounding injury echoes the case of John Wayne Bobbitt, whose penis was hacked off by his wife Lorena – only for it to be surgically reattached.
John was charged with rape later that year but was acquitted and subsequently starred in two pornographic films.
To get more stories from Daily Star delivered straight to your inbox sign up to one of our free newsletters here .
READ NEXT:
SeaWorld denies creating hybrid 'Jurassic World'-type Orcas in mating programme
US army builds electric barrier of death to stop rampaging fish destroying Great Lakes
Shark warning at UK beach as 'fin' in water sparks 24-hour swimming ban
Rampaging crocodile sparked plane crash that killed 20 after being smuggled onboard
Source: Read Full Article