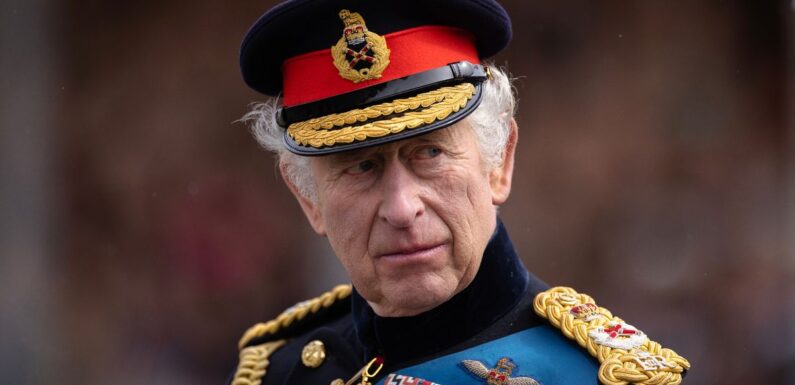 King Charles III ascended to the throne following the death of his mother Queen Elizabeth II in September 2022 – but he will be officially crowned on Saturday (May 6).
It's still early days in the 74-year-old monarch as the public has varying opinions over what his time on the throne will be like following the historical event.
However, an astrologer in the US believes she has answers after looking at how the stars will align on Coronation day.
READ MORE: Coronation route 2023: King Charles' procession in full and where to see him on May 6
Katie Anne, who posts online as @katie.anne.89, predicts that it won't go well for Charles as she claims the stars say his reign will be a "hot mess".
The woman, who describes herself as a "Gemini, obsessed with astrology" shared her thoughts in a TikTok video, which has gained more than 2,900 views.
In the video, she explained: "Of the royals or like following them, you know that King Charles is getting crowned on Saturday, May 6th, but what you may not know is that astrologically, this is a bad day to do it."
The self-professed traditional astrologer went on to say that "in the history of astrology and how we have understood eclipses for millennia."
"They are seen as upending the status quo because things that normally happen, like new moons and full moons, are suddenly being disrupted," she added.
"They're not shining the way they are supposed to. It gets worse though for Charles because when you pull up the chart for the day, time and location for the Coronation is happening.
"It's a Leo rising chart, which means it is dependent on the sun as the chart ruler, you know, the thing that was just eclipsed and could not do its thing, which is shine. Add onto that, that Uranus is in play, a retrograde Mercury is on the other side of it.
"This is a very chaotic chart, a chaotic start to a rule. It's, it's not looking good for stability, longevity, and ease, which is what you typically want when you're, you know, starting something this important."
When explaining what this reading meant for the future of the monarchy, she said: "I'm going to expect disruptions. I'm going to expect snafus and communication.
"I'm gonna expect that Charles does not have an easy time being king."
Viewers were left torn by the prediction in the comments as some royal fans jumped to defend the King.
For the latest breaking news and stories from across the globe from the Daily Star, sign up for our newsletter by clicking here.
One user wrote: "I always thought that family used astrologers. I wondered why did he choose that date with so many unfavourable aspects."
Another commented: "He is a mess- his research team didn't do ANY research did they?"
A third dubbed it a "major s*** show."
However, others agreed with the prediction as one user argued: "Don't believe in astrology."
Another added: "It can't be any worse than Charles 1 & 2."
READ NEXT:
Giant King Charles tribute is 7ft monster 29 knitters have been working on for months

King Charles 'preparing Prince William to be king to prove his authority over royals'

King Charles' 'list of Royals he wants kicked out of family' named by experts
Source: Read Full Article