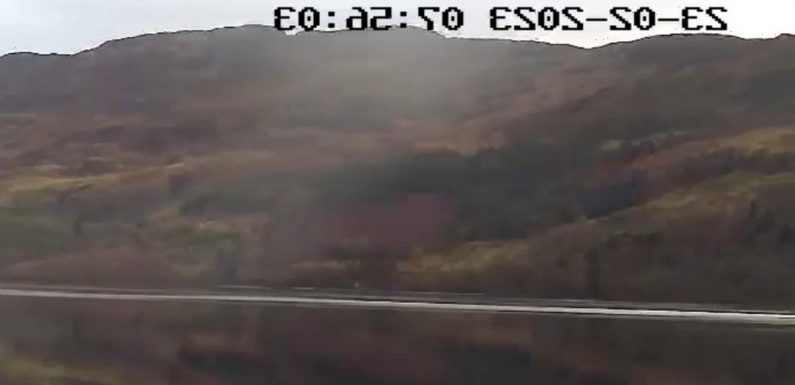 Bookmark
Don't miss a thing! Sign up to the Daily Star's newsletter
We have more newsletters
There could be two Loch Ness Monsters lurking in its waters, according to a Nessie hunter.
Explosive new footage shows a huge black shape moving around the loch before two humps emerge from the water – leading to fears Nessie may have an evil "twin".
Eoin O'Faodhagain was monitoring a webcam of the loch when he spotted a dark presence he estimated to be up to 30ft long. Within an hour, he spotted two humps surfacing not far away – appearing to be moving away from each other.
READ MORE: Mythical Loch Ness Monster stuns tourists as beast 'spotted' 600 miles from home
He said: "It is obvious that the two Nessie-like humps are moving over a two-minute period, and the larger hump of the two has changed position from the smaller one.
"Given the fact that there is no disturbance of water visible between objects you would have to concur they are two separate moving creatures."
Eoin, 58, who logged on from his home in Co Donegal, Ireland, said there could be two or more different types of prehistoric creatures living in the lake.
READ NEXT:
Walker who found 'baby Loch Ness Monster' on Brit beach thought it was 'shark with legs'
Loch Ness Monster hunter claims to have conclusive proof of beast's existence on camera
Mysterious 'black lump' spotted in Loch Ness in sixth monster 'sighting' in 2022
Loch Ness Monster
Scotland
Source: Read Full Article