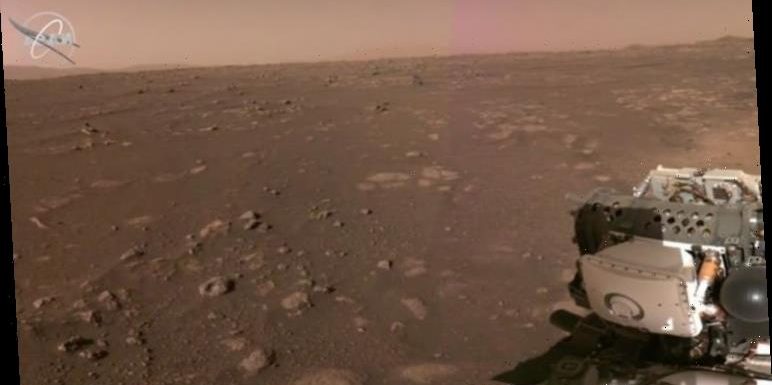 NASA's Perseverance rover lands on Mars
When you subscribe we will use the information you provide to send you these newsletters.Sometimes they'll include recommendations for other related newsletters or services we offer.Our Privacy Notice explains more about how we use your data, and your rights.You can unsubscribe at any time.
The Mars Perseverance rover successfully landed on Mars on Thursday last week (February 18), with scenes from the Nasa control room being viewed all around the world. The space agency has now provided the public with even more stunning images and videos from the Red Planet.
Perseverance first touched down on Mars on Thursday, as it started its search for signs of alien life.
It became only the second rover to reach Mars, after Curiosity, nine years ago.
But, this time, Nasa has the intention of investigating a different part of the planet.
Perseverance was dropped off in the Jezero Crater, which is very close to the planet's equator.
Nasa has revealed the stunning video of Perseverance's descent onto the Red Planet.
It captures the moment the rover's parachute is deployed, and the heat shield separates from the shuttle.
The camera is then given the chance to capture the Mars surface for the first time.
As the rover gets closer and closer to the surface, the video shows the land in greater detail.
More to follow…
Source: Read Full Article