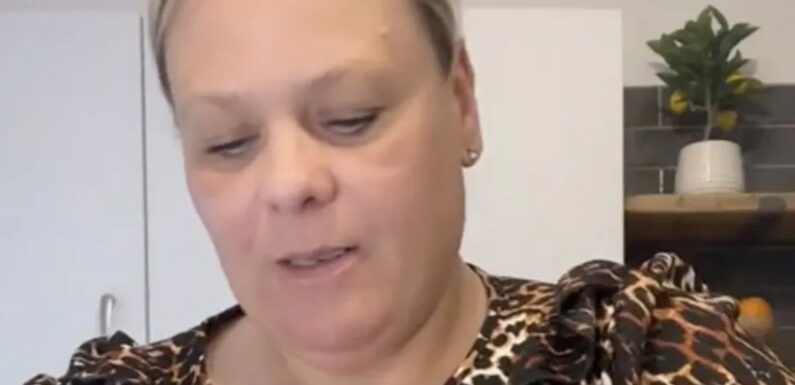 TikTok star shows how you can make £200 in 30 seconds
A mum has gone viral after revealing how she butters her bread – admitting to using a spoon as opposed to a knife.
Teresa Basquine, 47, has used a spoon since childhood. Ms Basquine demonstrated the method on the social media account under a series called Mark's Lunchbox, which showcases how she prepares lunch for her husband Mark.
The mother, from Cambridge, said: "My mum said I used to do it as a child. Nobody ever taught me and I don't really know anyone else who does it but I've always used a spoon."
The self-confessed "CEO of hummus plate, spoon technique, and mini-grater" continued: "It just stops the bread or crackers breaking compared to using a knife!"
During one video, Ms Basquine places out two white baps, cutting both open before placing down the knife and grabbing for the spoon.
Then she "scoops" up some butter and spreads it across the bread.
The account was created by Ms Basquine, a full-time nanny, last year and it showcases the different meals she makes during a typical week.
Don't miss…
Baffled TikToker calls for help to identify celebrity plane passenger[LATEST]
JoJo Siwa shares 'terrifying' footage from break-in at $3.4million home[INSIGHT]
OnlyFans star's 'family trauma' as she finds stepdad is her biggest subscriber[ANALYSIS]
So far, the mother has amassed more than 99,000 followers and over 1.4 million TikTok views, with viewers intrigued by her methods.
Ms Basquine added: "It's gone crazy, ever since I've been doing it people have commented."
One commenter said: "I showed my partner your video and he was buzzing that you use a spoon he does the same."
Another said: "It's the butter spreading with a spoon for me."
Some did question the method, including one who said: "Not a criticism at all but I rarely see anyone use a spoon to butter bread. Is it better?"
A fourth added: "Why do you use a spoon to spread things and not a knife the normal way?"
But some experts believe the technique of using a spoon as opposed to a knife is wrong, including etiquette expert Maggie Oldham, who wrote on her website: "The only correct way to butter and eat your bread is to 1. Using a knife, put a bit of butter on the side of your bread plate first."
She added that you should then "tear off one bite-sized piece of bread at a time and butter that piece only, right before putting it into your mouth".
Follow our social media accounts here on https://www.facebook.com/ExpressUSNews and @expressusnews
Source: Read Full Article