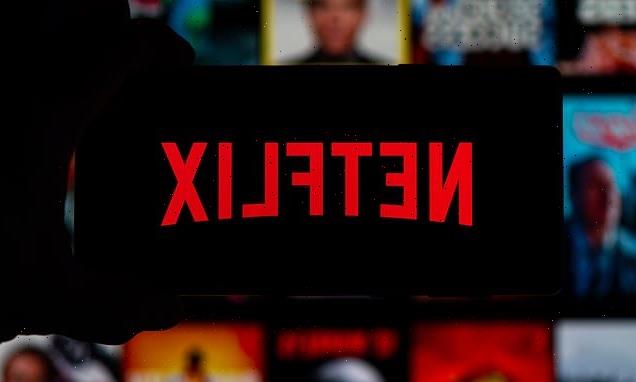 Netflix's password sharing ban explained: Everything you need to know about the plan to stop 'freeloaders' – including when and how it will be enforced
Netflix already announced it ban password sharing as soon as end of March

 
People watching using someone else's account will have to create own logins
Here's a guide to how the changes will affect you and your Netflix account
In an effort to boost its dwindling fortunes, Netflix is finally cracking down on password sharing and forcing streaming 'freeloaders' to part with their money. 
Under new rules, people watching Netflix using someone else's account will have to create their own logins and pay for their own accounts as soon as March. 
Alternatively, those who still want to share an account with people in a different home will have to sign up to 'paid sharing' at a cost of a few extra pounds a month. 
Here's everything you need to know about the password sharing crackdown at Netflix, including how it will work and when it will be enforced. 
Netflix will finally ban password sharing and stop 'freeloaders' from being able to access the platform for free through someone else's account
Netflix subscribers 
Q4 2022: Gained 7.7 million 
Q3 2022: Gained 2.4 million 
Q2 2022: Lost 970,000
Q1 2022: Lost 200,000
Q4 2021: Gained 8.3 million
Q3 2021: Gained 4.4 million
Q2 2021: Gained 1.5 million
WHAT IS PASSWORD SHARING? 
Password sharing is a habit adopted by Netflix users of distributing their password to other people who live outside their household.
This lets these so called 'freeloaders' access their account, create their own profile and watch films and TV shows without paying a penny.  
According to the Intellectual Property Office, password sharing on Netflix and other video streaming platforms breaks copyright law and is therefore illegal. 
However, it is down to the companies themselves to take action through the courts if required – and there is no suggestion yet that Netflix would attempt to do so. 
For years the Netflix terms of service has said users of an account must live in the same household, but its not taken any solid action until 2023. 
'Today's widespread account sharing undermines our long-term ability to invest in and improve Netflix, as well as build our business,' Netflix said in its letter to shareholders on January 19.  
 Netflix wants to make people with profiles on Netflix pay for their own account rather than 'freeloading' off someone else's (file photo)
Netflix users are warned that sharing passwords is a crime – read more 
Sharing passwords for online streaming services with friends and family is against the law, a government agency has warned
'While our terms of use limit use of Netflix to a household, we recognise this is a change for members who share their account more broadly.' 
WHY IS NETFLIX STOPPING PASSWORD SHARING? 
Ultimately Netflix is banning password sharing because it wants more of our money, although the whole story is slightly more detailed. 
On Netflix, a single account can host up to five 'profiles', each individually named and curated for a particular person. 
Each person can enjoy customised features – such as algorithmically-powered viewing recommendations, viewing history and settings – on their profile. 
Netflix originally designed this feature so that multiple members of a household, such as children, can enjoy content without having to start their own Netflix account and pay the monthly fee. 
But until now there's been nothing to stop it being used across multiple homes, even though the Netflix terms of service have long said users of an account must live in the same household.  
On Netflix, a single account can host up to five 'profiles', each individually named and curated for one person. Here, Anna is the account holder; the others are just profile holders
Password sharing is a security risk, say experts 
Security experts say password sharing can compromise your security.
Once you share your password with one person, it can potentially be shared to someone else who you don't know, and someone else again, creating a bigger risk of details being compromised each time.
Netflix accounts store personal details of the account holder, including email, phone number and payment details.
The best practice for Netflix users, therefore, is to change their password regularly and avoid sharing passwords.
According to research at security firm ESET, more than a quarter of people surveyed had willingly given away their passwords to someone else. 
'This may not sound worrying when you know the other party with whom you are sharing the password – but what if they pass it on to someone without thinking?' said Jake Moore, a cybersecurity specialist at ESET. 
'However, it is unrealistic to expect that people are going to stop sharing their accounts completely, so my advice would be to regularly change your passwords in order to flush out anyone who has gained access over the last year who shouldn't have.'   
McAfee chief scientist Raj Samani called Netflix's move 'a good step forward in online safety' – although Netflix has not made it clear whether it's been motivated by internet security as opposed to profit. 
In effect, it has meant that five people living under five different addresses can have their own profile under one account – in other words, five different people getting Netflix for the price of one.  
According to Netflix, this act deprives it from a potential revenue source, and 'undermines our long term ability to invest in and improve our service'.  
WHAT'S NETFLIX'S SOLUTION TO PASSWORD SHARING?
Throughout 2023, Netflix is going to roll out a new feature globally called 'paid sharing', which is basically its solution to password sharing. 
Paid sharing – which has already been tested in select South American countries – permits people from different households to add profiles under one account at an extra cost to the account holder. 
Paid sharing will start rolling out more widely across the world as early as the end of the first quarter (i.e. the end of March), Netflix said in its shareholder letter. 
How much paid sharing will cost in countries such as the UK is still to be revealed, but in South America it's been about the equivalent of £2 or £3 per profile per month. 
On top of the set monthly subscription price of anywhere from £4.99 to £15.99, this will really start to add up for the billpayer. 
Paid sharing will be ideal for people who perhaps live in another home to their child but want to pay the cost of their Netflix experience. 
Alternatively, it could suit a small group of friends across different households where the account holder/billpayer is considerably more wealthy than everyone else. 
As it rolls out, paid sharing will replace password sharing. 
So technically, Netflix isn't stopping password sharing, but monetizing it. 
It's worth stressing that Netflix users won't have to bother with paid sharing if they live in the same house as the account holder; Netflix will still allow this. 
Netflix offers several different tiers costing anywhere from £4.99 and £15.99. With 'paid sharing' activated, billpayers could really start to feel the pinch
Netflix's UK prices 
– Basic with Adverts: £4.99 (launching November 3)
– Basic: £6.99 (one screen at a time)
– Standard: £10.99 (two screens at a time, HD available)
– Premium: £15.99 (four screens at a time, Ultra HD available)
More info: Netflix.com  
HOW WILL NETFLIX ENFORCE THE PASSWORD SHARING BAN? 
To some extent, Netflix will have to trust its users not to break the rules, although the recent warning from the Intellectual Property Office will surely help with this.
But it will also have to use IP addresses and device IDs to determine the location of TVs, phones and tablets that are using a profile on a Netflix account. 
If there's a mismatch or any suspicious signs, Netflix's technology will know that they are in different households and are breaking the rules (unless of course they're signed up to paid sharing). 
So what happens then? Well, Netflix has made it clear account holders won't be charged a penalty fee, even though their payment details are stored on the account and are technically ready to be debited at any time. 
On its website help page, Netflix says it 'will not automatically charge you if you share your account with someone who doesn't live with you'. 
Instead, Netflix may just end up bombarding account holders with warning emails until they agree to activate paid sharing. 
Advice from a legal firm suggests it might be worth playing by the rules from now on. 
Thorntons Law says: 'Netflix users have agreed to Terms of Use which say that Netflix content provided to users is for personal use and should not be shared with individuals beyond the user's household. 
'Password sharing is also expressly banned. Doing so is therefore a misuse of the Netflix service and a clear breach of contract. 
'That would justify Netflix terminating the agreement and suing the user for damages.'
MailOnline has contacted Netflix for more information about how it will all work when the changes come to the UK. 
WHAT ELSE IS NETFLIX DOING TO DISCOURAGE PASSWORD SHARING?
Ultimately, Netflix seems to want freeloaders to start their own account and pay the set monthly subscription fee like everyone else. 
To encourage this, it launched a tool called 'Profile Transfer' in October that lets freeloaders easily migrate their profile to a new account.
The new feature, called Profile Transfer, lets Netflix users easily migrate their profile to a new account, keeping hold of favourites, recommendations, viewing history and other saved data
It means favourites, recommendations and viewing history are salvaged when profile owners start a Netflix account of their own. 
To transfer a profile, users need to select the 'Transfer Profile' option on the dropdown menu on the homepage and then follow the instructions. 
HOW ELSE IS NETFLIX TRYING TO MAKE MORE MONEY? 
Following a string of disappointing financial results throughout 2022, Netflix has been working on ways to bring in revenue. 
In November last year, the company launched a 'Basic with Ads', a new subscription tier for £4.99 a month that plays adverts before and during content.
Basic with Adverts shows an average of four to five minutes of adverts per hour of content, with each advert 15 or 30 seconds in length. 
Netflix still has another three subscription tiers – Basic, Standard and Premium – none of which have adverts and are more expensive. 
WHAT ARE THE VIDEO STREAMING OPTIONS AVAILABLE TO UK CUSTOMERS?
Netflix 
Price: From £4.99 a month (with ads) or £6.99 a month (without ads) 
Hit shows: 
Amazon Prime 
Price: £8.99 per month OR £79 per year
Hit shows: 
Tom Clancy's Jack Ryan
The Boys  
Apple TV+
Price: £6.99 a month 
Hit shows: 
Ted Lasso 
For All Mankind  
Disney+
Price: £7.99 a month OR £79.90 a year
Hit shows:
The Mandalorian 
The Simpsons  
NOW TV
Price: From £9.99 a month
Hit shows: 
Game of Thrones 
Chernobyl  
hayu 
Price: £4.99 a month
Hit shows: 
Keeping up with the Kardashians
Made in Chelsea  
BritBox
Price: £5.99 a month 
Hit shows: 
Spitting Image 
Midsomer Murders  
Prices correct as of October 2022 
Source: Read Full Article