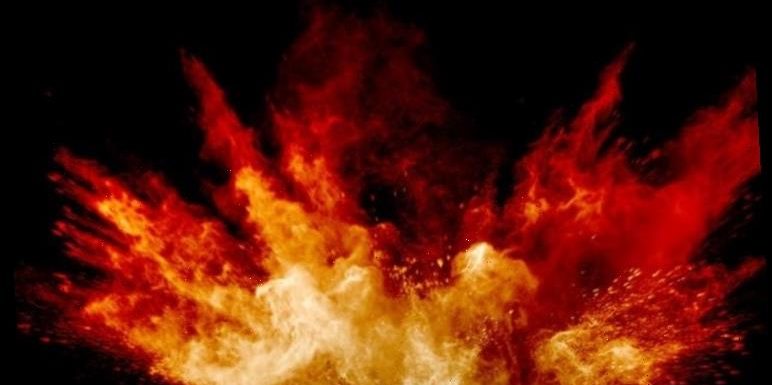 Nostradamus 'predicted' death of Henry II says expert
When you subscribe we will use the information you provide to send you these newsletters.Sometimes they'll include recommendations for other related newsletters or services we offer.Our Privacy Notice explains more about how we use your data, and your rights.You can unsubscribe at any time.
Astrologers reading his work claim the French prophet may have been considered coronavirus pandemic as the beginning of a series of misfortunes for humanity, including widespread famine. But there is more danger ahead – including World War 3, a third antichrist and an extinction level catastrophe, expert Bobby Shailer has said. Full name Michel de Nostredame, the 16th century astrologer is the subject of a new documentary series from Discovery+. It delves into visions from the seer, who some believe predicted the Great Fire of London and the 2001 9/11 attacks.
Mr Shailer, British Nostradamus expert, appears in the new series and has shared more predictions from the astrologer.
According to the expert, Nostradamus has predicted Britain will be hit by a devastating flood in the years to come.
Mr Shailer said the astrologer talks of "The trembling of the earth at the tin island of St George, war will arrive" and Great Britain "will come to be flooded, the new league of Ausonia will make war."
Ausonia is a small town in Italy which Nostradamus believes will invade Britain.
Nostradamus also predicted the third Antichrist, a term which he used to describe genocidal leaders, is "probably alive today".
Mr Shailer told The Sun Online of the astrologer's predictions for the next warmonger.
He said: "An antichrist by Nostradamus's definition are war mongers who are responsible for the death of innocent people, such as Hitler or Napoleon.
"I think the third antichrist is coming up soon, possibly in the next ten to 20 years. I would think he's probably alive today."
The expert then suggested a Third World War will be worse than the previous two according to Nostradamus.
He added: "I think in the next few years, certainly this century, the Third World War could begin.
"Nostradamus says it will be a massive long war, 25 to 29 years, followed by smaller wars."
DON'T MISS…
Life after death: Brian Cox says physics 'ruled out' the human soul [INSIGHT]
Bill Nye says 'overwhelming evidence' proves there is no afterlife [REPORT]
Bible expert explains prophecy of 'God's wrath' upon the Earth [INTERVIEW]
However, while Nostradamus is well-known for his bleak apocalyptic predictions, the French seer predicted the Earth is not "doomed" for another 1,772 years.
Mr Shailer said: "Nostradamus does talk about something he calls the final conflagration, fire from the heavens, extinction level events, two or three, which would probably happen close to 3797, but he does mention several conflagrations before that."
Following a predicted Third World War and other disasters, the expert on Nostradamus suggested there will be a thousand years of peace.
He added: "At the end of the world war, there will be an age of Saturn, which will be a thousand years of peace."
The French astrologer has been suggested by online theorists to have predicted the coronavirus pandemic.
However, Brian Dunning, host of the Skeptoid podcast, debunked Nostradamus' prophecies on his show.
He said: "Nostradamus' writings are exploited in a number of fallacious ways.
"Ambiguous and wrong translations, 'creative' interpretations, hoax writings, fictional accounts, and the breaking of non-existent codes within his quatrains all contribute to a vast body of work, all of it wrong, and many times the size of everything Nostradamus ever actually wrote."
Source: Read Full Article