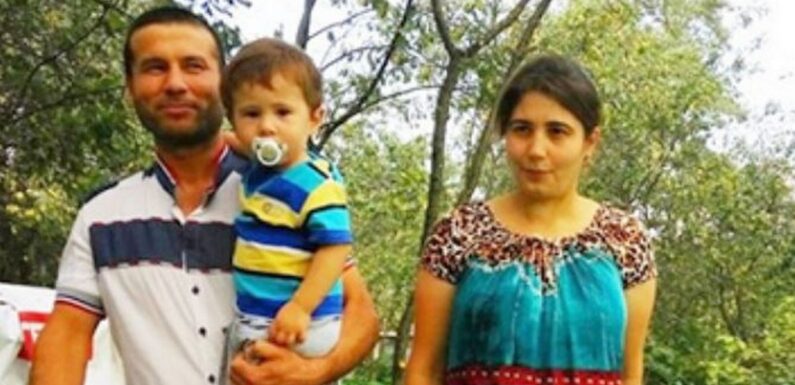 Parents who named their son after Vladimir Putin have been left desperate to have it changed.
Little Putin, who lives in the Vladimir region of Russia, could get his birth name back as his parents share their "regret" at paying tribute to Russia's despotic leader in 2016.
The family travelled to Russia from Tajikistan to rename their 18-month-old son Rasul, presumably in tribute to the leader.
READ MORE: Putin angers art world by demanding Holy Trinity painting handed over to Russian church
In a drastic U-turn, they have now called on officials to allow them to change it back – claiming to be unhappy with the leader's actions over the invasion of neighbouring Ukraine.
According to anti-Kremlin Russian news outlet Meduza, Yekaterina Belous, the head of the regional registration office in the large Russian province, a consultation is now ongoing between officials and parents as to whether the change will be allowed.
He said: "The parents have asked us repeatedly.
"We're consulting with them now – they're remorseful, so to speak, about what they did.
"They want to give the child back the name he was given at birth."
Another branch of the same family has a son called Shoigu, named after Russia's controversial defence minister Sergei Shoigu – but they have not yet demanded a name change.
War mad Vladimir Putin needs to 'stop talking and start listening', warns expert
It has not yet been confirmed whether or not Mr Belous will allow the Tajikistan family to rename their son for the second time in his short life, but the pleading continues, according to several local news outlets.
The Vladimir Oblast is on the border with Moscow, and has around 1.4 million inhabitants.
The name does not stem from the current war mad President of Russia, as the first inhabitants to the area arrived around 32,000 BC, Russia claims.
For the latest breaking news and stories from across the globe from the Daily Star, sign up for our newsletter by clicking here.
READ NEXT:
For more of the latest news from the world of the Daily Star, check out our homepage
Singer who got oral sex on stage mobbed by kid fans after 'pornographic' shows cancelled
UK bird flu alert as two Brits test positive and 'contact tracing' commences
Bloke 'could be jailed' after shooting dead protected grizzly bear
UK weather map shows red-hot African plume heading our way to fry Brits
Source: Read Full Article