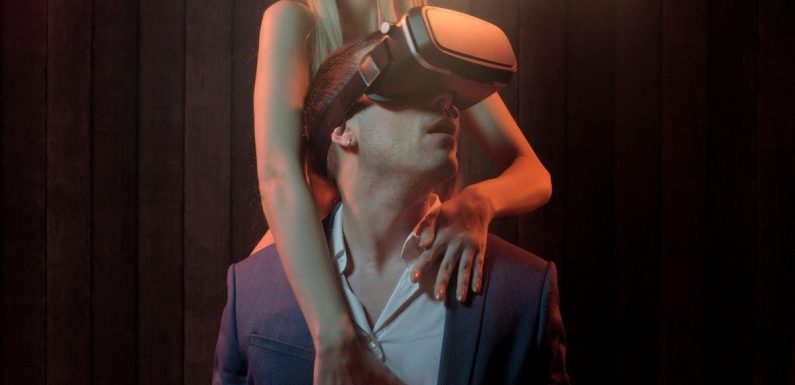 An Artificial Intelligence porn maker who said the medium would "eliminate sex trafficking" has back tracked and shut down their website due to "stigma".
A spokesperson for Firehose.ai told the Daily Star how the team were "passionate about fighting trafficking" and added that "AI-generated images can be a powerful tool in combating the exploitation of individuals"
But just days later, Firehose – a site comprised solely of artificially generated pornographic images – was taken offline and the founder said that the "stigma" became too much.
READ MORE: Bloke arrested for 'recording influencer doing squats' as police storm gym
"After consulting with our friends and loved ones, we've decided there is too much stigma associated with the industry to continue working on this. We've shut down the site," a team member said.
The comments follow Elon Musk revealing he was "worried" about "dangerous" AI as he admitted he may have "accelerated it".
They also come after a long-standing backlash from human content creators and porn stars who say artificially generated images and video will harm their income.
But a Firehose spokesperson had previously told the Star that this wouldn't be the case.
"Instead, I believe it will provide lots of opportunities for entrepreneurial performers. The brands they've created are their most valuable assets but their current bottleneck is content creation. AI can help performers create more content which is exactly tailored to what their fans want," they explained.
Brits braced for more snow storms as Met Office confirms -16C Arctic blast record
The Firehose site "began as a couple of friends building a side project," and the founder said just days ago that they had "high hopes" for it – before pulling the plug.
The group started the site on ethical grounds, telling the Star "we're trying to end trafficking with AI."
"The current porn industry contributes significantly to sex trafficking. The current industry needs sex trafficking to create content, but generative artificial intelligence eliminates this need," a spokesperson explained.
The team member said Firehose can generate an unlimited amount of ethical content "produced without sex trafficking."
Searching for the website and its social media accounts now returns no results. Firehose has been approached for further comment.
To stay up to date with all the latest news, make sure you sign up to one of our newsletters here.
READ NEXT:
US cops taking woman claiming to be Madeleine McCann 'seriously' and are 'concerned'

Shot-down UFO tech being secretly 'reversed engineered' by US government

Woman who claims she's Madeleine McCann is living in luxury 'safehouse' US mansion
Source: Read Full Article