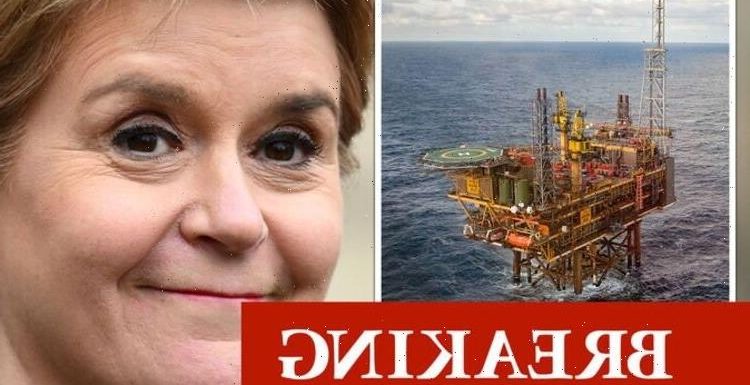 Steve Brine clashes with SNP MSP over Cambo oil field
We use your sign-up to provide content in ways you've consented to and to improve our understanding of you. This may include adverts from us and 3rd parties based on our understanding. You can unsubscribe at any time. More info
The Government has extended the license of the controversial Cambo oil field, which was set to develop in the North Sea. After facing heavy opposition from climate change protestors, the development of the oil field was put on hold when Dutch company Shell pulled out. In the face of Russia's invasion of Ukraine, the Government is now keen to boost its energy security by boosting domestic production of gas and offshore wind.
The license for the development of the oil field was set to expire on Thursday.
However, a spokesperson Shell, which co-owns the project with Siccar Point Energy, confirmed that the extension has been granted.
While the energy giant stressed that its position on the oilfield remained unchanged, it added at the extension of the license gives it time to "evaluate all potential future options".
Shell withdrew from the project last December, citing long delays in development and a weak economic case for investment.
Now, Russia's invasion of Ukraine has revived calls for the UK Government to increase drilling for gas in the North Sea.
The EU, which is far more reliant on Russian gas than the UK, is currently facing an energy crisis as fears grow that Vladimir Putin could retaliate to sanctions by cutting of the supply of gas to the continent.
This is a breaking story. More to follow.
Source: Read Full Article