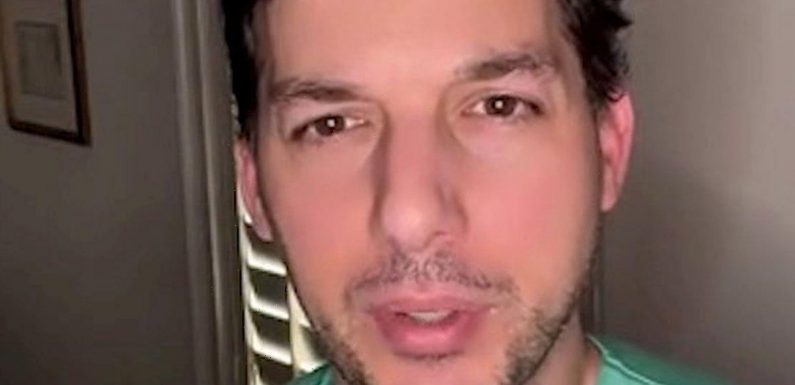 A surgeon who tries to restore fingers to their former glory says replacing a thumb with a big toe was "very tricky".
As an orthopaedic surgeon of 10 years, Nick Pappas is no stranger to horrific incidents involving everything from snakes to Samurai swords.
Due to the wide range of ridiculous reasons patients have ended up needing his skills, Nick admits to being taken aback by an injury only very rarely.
READ MORE: 32st serial killer turned victims into 'human hamburgers' and sold them to customers
The 43-year-old hand specialist said: "I did one where I replaced someone's thumb with their big toe. It took 12 hours and can be very tricky because the size doesn't always match up.
"If you mess it up and the blood vessels don't work properly then it can lead to a bad outcome. Thankfully, this one was successful.
"That was probably the most challenging. To take one part of the body and move it somewhere else."
Sticking a big toe onto a hand is ever so slightly more of an undertaking for the doctor than inserting little pins, metal plates and silicone implants.
Even re-attaching fingers can take all day due to the matching up of nerves, tendons and the bones.
'Prince Harry's Spare story is complete fantasy – but he will always be my friend'
Nick from Louisiana, US, said he spent 10 hours fixing three fingers back onto a hand after being sliced off by a Samurai sword.
He said: "Now and then something will surprise me.
"I had one guy with a snake bite, which can make the whole hand swell up like a balloon.
"He'd killed the snake after it attacked him and all the nurses were freaking out because the guy had a snake bite, the container and the dead snake which he'd brought with him."
Ghislaine Maxwell claims infamous Prince Andrew photo is 'fake' and she never met him
Removing fragments from gunshots is also all part of the parcel for Nick but perhaps unusually is how devastating paint-caused injuries can be.
Nick added: "Another one is the high-pressure paint injuries when someone sprays paint with a high-pressure gun."
The surgeon has seen a sharp rise in the development of equipment which he says has "come a long way" over the past decade.
He said: "Sometimes when we take a bone out, we replace it with a patient's own tissue or sometimes I replace a joint with silicone."
'I also put in little pins, metal plates, silicone implants and if someone ruptures a tendon, we put little anchors in and we tie a suture around the tendon – I did one of those a couple of weeks ago.
"Some of the devices we put in allow people to start using the limbs straight away, so technology has come a long way."
For more incredible stories from the Daily Star, make sure you sign up to one of our newsletters here
READ NEXT:
Horror clip appears to show Audi driver 'deliberately smash into motorcyclist'

Furious dad stabs pit bull to death as revenge for savage attack on 12-year-old son

Man arrested on 'terror offence' after traces of uranium found at Heathrow
Source: Read Full Article