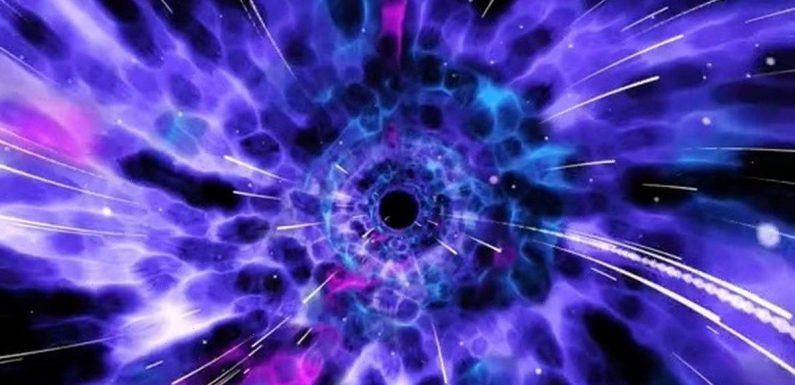 A mysterious social media user, who claims to be a "time traveller from 2671", has revealed a list of world-changing events, which he claims will happen this year.
Eno Alaric, who is also known as @theradianttimetraveller, has gained over 26,000 followers for posting warnings about supposed future events.
The creator has previously made warnings about twin planets with Earth, alien visitors and even portals opening to other dimensions.
READ MORE: 'Time traveller' warns 'hostile aliens will infiltrate the government for war'
But now, the self-professed time warper has claimed there will be major scientific discoveries made after 8,000 people get chosen by an alien to save the planet.
In the video, which has gained more than 7,900 likes, Eno explained: "ATTENTION! To anyone who believes I am a fake time traveller, remember these major events in the rest of 2023.
"March 23: 8,000 people are chosen to save humanity by an alien known as the Champion. The Champion will bring these people to another habitable planet to save the species from another hostile alien race.
"May 15, 2023: A 750ft megatsunami hits San Francisco, CA, with over 200,000 casualties. June 12: A five-mile-deep trench opens from a 9.5 magnitude earthquake, releasing many species thought to be extinct.
"June 18: 7 people randomly fall from the sky to their passing, while nothing was even there. August 12: Scientists find a cure for skin cancer, using a pituitary gland from a squirrel.
"December 3, 2023: A large crystal is discovered deep in the Amazon, having the power to heal all ailments and injuries.
"December 29: Scientists find a way to use stem cells to grow replacement organs and new kinds of organs."
For more incredible stories from the Daily Star, make sure you sign up to one of our newsletters here.
TikTok viewers were left divided over the clip as they didn't know whether they should believe it or not, as one user wrote: "Oh, what an exciting year."
Another argued: "A real time traveller would know that just informing us of things that happened in the future change the timeline, therefore, creating a new future."
A third commented: "I want to be among the 8,000."
"I wrote down the last set. You failed at all of them," a fourth added.
READ NEXT:
'Time traveller' claims to have pictures of how World War III starts and ends
'Time-traveller' claims people will be chosen at random to visit the future
Time travel row erupts as bloke claims Elon Musk's Tesla has machine among conspiracies

'Time traveller' warns scientists will 'grow a megalodon' when they find DNA this year
Source: Read Full Article