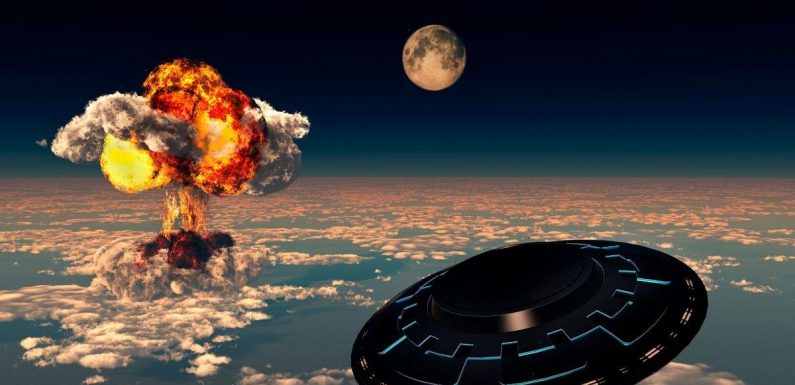 A mysterious social media user who claims 'time traveller from the year 2869' has issued a warning for catastrophic events they claim will occur in 2023.
The creator, who is known under the username 'beyondtimetraveler', has gained more than 5,000 likes on a video they shared with a list of dates to be aware of this year.
Their warnings included natural disasters, alien encounters and an interdimensional war that humans will apparently be fighting before the end of the year.
READ MORE: 'Time traveller from 2038 might have caused 9/11,' conspiracy theorist claims
In the video, which was posted on January 19, the self-professed time warper said: "WARNING EVERYONE! Yes, I am a real time traveler. Here's a summary of what to come in 2023.
"Remember these dates, humans may reconsider the existence of us, time travelers. March 18th, 2023: A 8.1 earthquake on the Richter scale hit in Wisiller in Alaska.
"June 26, 2023: A new creature bigger than the blue whale is discovered in the Pacific Ocean, it measure 350 feet.
"October 1st, 2023: First sighting of the "Goloth" a far more intelligent species than humans. This will later lead to an interdimensional war."
They added in the caption: "They are coming."
TikTok viewers were left divided over whether to believe the claims or not as they took to the comments to give their opinions.
One user said: "2023 trailer looking fire."
Another commented: "I'm not buying it."
A third wrote: "I've been seeing things like this since 2021."
"Meh, 2023 sounds like a good year," a fourth added.
For the latest breaking news and stories from across the globe from the Daily Star, sign up for our newsletter by clicking here.
The news comes after an alleged time traveller has claimed that humans will go to war with an "intelligent species" after discovering a new world underground.
The user, known as @timevoyaging, has doubled-down on their previous claims that a cave will be discovered today (Thursday, January 19) – leading to a new world hidden under the Earth's crust.
It will apparently be known as Azawa and will be home to new species and elements that have never been seen before.
READ NEXT:
'Time traveller from 2906' claims 'new world' will be discovered sparking 'war'
'Time traveller' warns 'hostile aliens that built the pyramids' will return soon
'Time traveller' claims 'huge meteor will wipe out US' in stark warning for next decade
'Time traveller' claims scientists will make contact with aliens in 2023
Source: Read Full Article