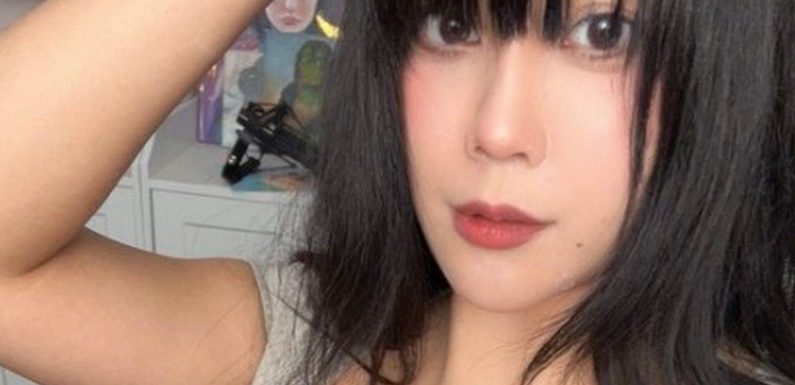 A popular Twitch streamer has been banned for the fifth time for wearing "inappropriate clothing", after previously being banned for fake "tiddies".
Art content creator Quqco was booted off the site for one day in the middle of a stream where she donned a grey dress and watched a documentary.
She was left a little confused by the remmoval, posting an image of what she had on to watch a Christine Chandler film.
READ MORE: Kim Jong-un's sister threatens to turn Pacific into 'firing range' in chilling warning
She said: "I'm confused. I was watching the Chris Chan documentary and wearing this."
The ban says it was for "inappropriate attire" which includes "uploading content or streaming yourself, co-hosts or guests wearing attire that violates our Nudity and Attire policy including showing visible outlines of genitals or visible underbust".
The regulations go on to say that this would include anyone wearing Speedos or a bikini to do a spot of cooking.
It would also cover anyone with an intentional and clearly visible bulge "of their genitals".
Perhaps most wildly, it would also include people using Augmented Reality avatars that leave little to the imagination.
Every 100 yards of territory 'costs Russia lives of 2,000 men,' says NATO
With over 165,000 followers at the time of writing, she has developed a bit of a tendency to get booted off the site for what she wears in her streams.
She got lobbed off the site two times in 2019 for wearing "suggestive" clothing and then ran into another "inappropriate attire" problem in 2021.
Then, earlier this year, she fell foul of yet another ban after she was deemed to be "making explicit gestures towards breasts, buttocks or genitals".
Quqco donned a rubber body suit with what she described as "tiddies".
In protest to that particular ban, she responded with a bit of "context" saying: "Is that what she got banned for?
"Don't other streamers do that with their real boobs and don't get banned?"
The latest incident marks the fifth time she's been banned from the site.
For the latest breaking news and stories from across the globe from the Daily Star, sign up for our newsletter by clicking here.
READ NEXT:
Kyiv's mayor issues stark nuclear warning for 'everyone on our planet'

Paul Burrell's five word message to Kate Middleton as he vows to 'tell boys the truth'

Putin 'puts nuclear forces on highest alert' as Biden visits Ukraine
Source: Read Full Article