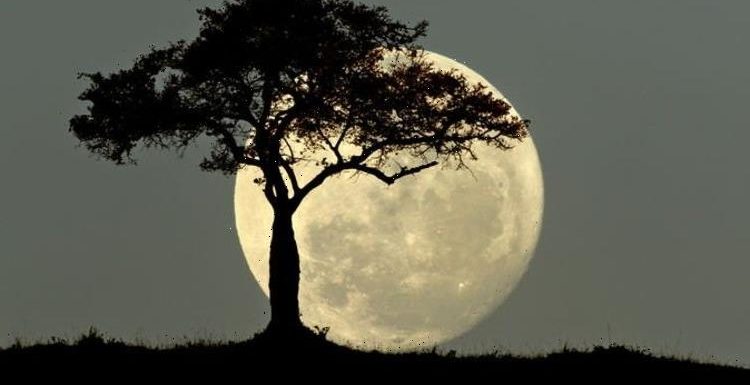 Neil deGrasse Tyson explains what a 'Strawberry Moon' is
When you subscribe we will use the information you provide to send you these newsletters. Sometimes they'll include recommendations for other related newsletters or services we offer. Our Privacy Notice explains more about how we use your data, and your rights. You can unsubscribe at any time.
Hurry up because tonight (June 24) is your last chance to witness a Supermoon in action until June 2022. Supermoons are few and far between but always arrive in pairs, sometimes even appearing three to four times a year. This year, skygazers were lucky enough to see four Supermoons in a row, with the May 26 Full Moon coinciding with a total lunar eclipse – an ominous Blood Moon.
Tonight's Strawberry Moon is the last of the bunch and though it won't be as big or bright as the three previous ones, you do not want to miss out on the spectacle.
The terms Supermoon describes an astronomical phenomenon that happens when a Full Moon or New Moon peaks near or at the lunar perigee.
Perigee is the lowest point or closest distance to Earth for an object in orbit in space.
Because the Moon does not follow a perfectly circular path around the planet, every night it is a bit closer or farther away from us.
The opposite of a Supermoon, a Micromoon, happens at lunar apogee – the farthest distance from Earth.
Astronomers at the Royal Observatory Greenwich explained: "The term 'Supermoon' originates from a concept in astrology, but has been adapted and given a strict definition within astronomy.
"If the Moon is within 10 percent of its closest distance at the moment of Full Moon, it is considered to be a Supermoon.
"During a Supermoon, the Moon appears up to 14 percent bigger and 30 percent brighter than the furthest a Full Moon can be."
The term Supermoon is attributed to the astrologer Richard Nolle who coined it in the 1970s.
Strawberry Moon: Timelapse captures stunning moonrise
What time is the Full Moon tonight?
The Full Moon will peak at about 7.39pm BST tonight when the Moon and Sun are on opposite ends with the Earth in between.
However, when viewed from the UK, this will happen when the Moon is still below the horizon.
In London, for instance, the Moon will rise in the southeast by about 9.37pm BST.
In Manchester, on the other hand, the Full Moon will rise by about 9.59pm BST.
Here are some more locations and times for when the Full Moon will rise today:
Belfast: 10.24pm BST
Bristol: 9.47pm BST
Cardiff: 9.49pm BST
Glasgow: 10.27pm BST
Leeds: 9.59pm BST
Newcastle: 10.09pm BST
Swansea: 9.53pm BST
York: 9.58pm BST
Click here to find out what time the Full Moon will rise in your location.
When is the next Full Moon?
There are 12 Full Moons in 2021. Here are their dates and unusual names:
Wolf Moon – January 28
Snow Moon – February 27
Worm Moon – March 28
Pink Moon – April 27
Flower Moon – May 26
Strawberry Moon – June 24
Buck Moon – July 31
Sturgeon Moon – August 30
Harvest Moon – September 29
Hunter's Moon – October 28
Beaver Moon – November 27
Cold Moon – December 27
Source: Read Full Article