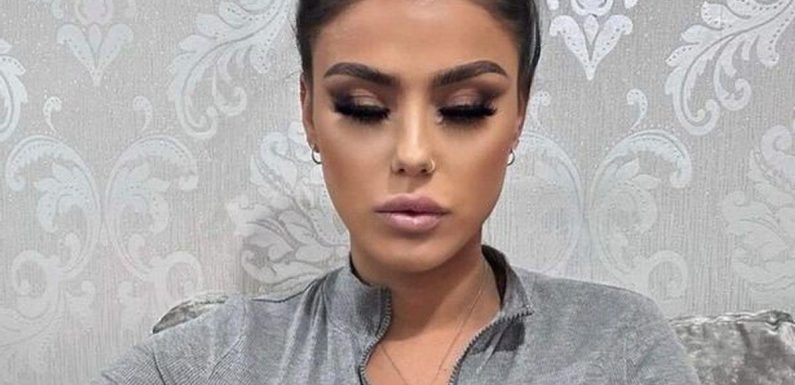 A Subway customer says she was rushed to hospital less than an hour after biting into a sandwich she claims gave her an allergic reaction in minutes, leaving her with a huge rash.
Kiera Gleed, 24, from Midlothian, Scotland, said that she started to notice a tingling in her throat after she chomped down on the sandwich in Edinburgh, later suffering an anaphylactic reaction.
Subway has confirmed to Edinburgh Live that they are investigating the matter that left the young woman in the Royal Infirmary of Edinburgh.
READ MORE: Eerie tale of boy who vanished on same stretch of river as Nicola Bulley 45 years ago
Kiera, who is severely intolerant to dairy, wheat and nuts, said the reaction was 'one of the worst' she has ever suffered.
The young woman claimed she checked the company's allergen guide, left a note on the delivery app Just Eat, and tried phoning multiple times to ensure her order was kept away from all the ingredients she might react to.
Kiera, from Bonnyrigg, said: "I'm severely allergic to all forms of dairy and lactose, as well as wheat, shellfish, nuts and oats among others. I'm used to properly examining the packaging of the food me and my family buy and rarely actually have food delivered.
"I ordered a Subway from the Biggar Road store near me just as a quick bite to eat before work but it turned into so much more."
She said when she bit the sandwich she couldn't swallow properly and that her airways became blocked.
Mum killed by cows after being trampled to death during a holiday dog walk
To stay up to date with all the latest news, make sure you sign up to one of our newsletters here.
"In-between my teeth started swelling and my lips as well. Most of the reactions I've had just made me sick, so this was one of the worst for sure," she said.
Kiera was admitted to hospital around 3pm and didn't leave until 9pm, she said.
Kiera added that her partner has spoken with a manager at Subway and has been told that they will go to the store to investigate.
Kiera also kept the half-eaten sub in her freezer in case the company needed a sample to test what was in it.
Just Eat, as well as Subway, say they are investigating.
The Daily Star has contacted Subway for a comment.
READ NEXT:
Terrified cat owners fear 'phantom cat shaver' back as more trimmed Moggies show up

Perfectly frozen shark washes up on beach terrifying stunned passersby

Woodpecker hoarder's 317kg acorn stash crashes through wall of home in 'unreal' find
Source: Read Full Article