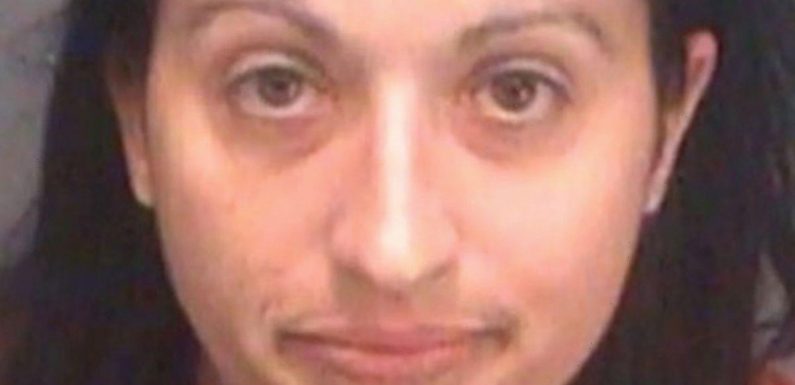 A sick Florida woman repeatedly 'sexually abused her own dog' over the course of eight years while her depraved boyfriend watched and filmed her, police have said.
Local police were disgusted when they discovered what Christina Calello, 36 and boyfriend Geoffrey Springer, 39, had hidden in their house.
On Tuesday (August 2), the sick pair were arrested after allegedly committing sexual acts and charged with sexual activity involving animals.
READ MORE: Family traumatised after American Bully viciously attacks 'timid' dog puncturing neck
Police combing their property found a hard drive which included some of the horrible sexual encounters Springer had filmed.
After arresting the couple, the police inspected the dog which had no visible injuries before it was taken to an animal hospital.
The Pinellas County Sheriff's Department have since said they believe that Calello "willingly engaged in sexual activity with the dog on multiple occasions."
Police have so far refused to specify which sex acts were committed on the animal.
Calello posted her $5,000 bond and was released and records show she was also arrested and charged with domestic battery in May.
Springer was also bailed.
For the latest breaking news stories and incredible tales from the Daily Star, sign up for our newsletter by clicking here .
READ NEXT:
Struggling foot fetish actor 'bullied into selling crack cocaine' to fund gambling woes
Scorched corpses of mum cradling baby among 396 killed in horror supermarket fire
Sleeping woman blown out of 1st floor flat breaking her leg after chip pan explosion
Surgeon successfully separates conjoined twins with fused brains after 27-hour operation
Deadliest hot air balloon disaster killed 16 after 'depressed' pilot hit overhead cables
Source: Read Full Article