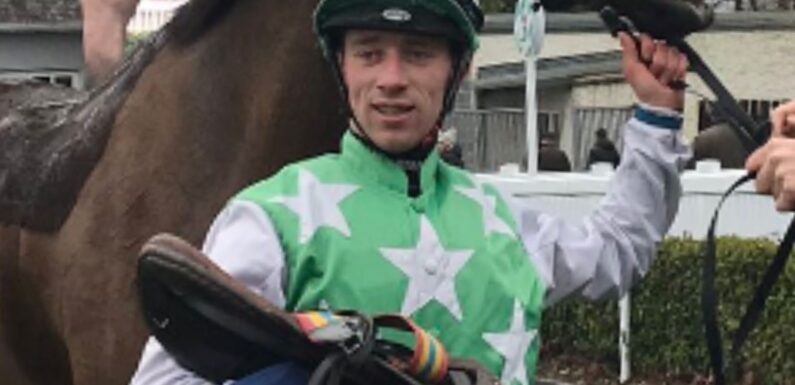 A RACING scandal has erupted with a jockey getting hit with a 'colossal' cocaine ban.
Gearoid Brouder tested positive for a metabolite of cocaine on the same day he was given a 21-day ban for not riding a horse on its true merits.
Incredibly, the horse, Ellaat, was also banned for 90 days and trainer Charles Byrnes was fined €6,000 – just over £5,000.
Traces of cocaine were found on a test conducted on Brouder at Gowran Park in Ireland on May 10.
The Irish Horseracing Regulatory Board confirmed the jockey's licence is 'suspended for four years with the possiblity of the final three years suspended subject to conditions'.
Brouder is already serving a year-long ban from the training ranks.
This was imposed as a result of 'irregularities' found during stable inspections last September.
The Racing Post quote IHRB communications manager Niall Cronin as saying: "It's a four-year suspension. In 12 months' time he can apply for a suspension of the final three years.
"That would be subject to certain conditions set out by the referrals committee which would include engagement and co-operation with the chief medical officer Dr Jennifer Pugh.
"The full decision of the referrals committee will be issued in the coming days."
Most read in Horse Racing
This 10-1 chance catches the eye stepping up in trip
My NAP looks ready to win under champion jockey William Buick
Shambles as banned jockey who missed out on £20,000 bonus did nothing wrong
Owner's peculiar silence as Richard Kingscote loses Desert Crown ride again
Ellaat's ride caused a huge amount of controversy when the Charles Byrnes-trained seven-year-old gelding finished fourth in a 1m6f handicap.
Stewards hauled Brouder and Byrnes in for questioning after the race and, after hearing their explanations, were certain the horse had been stopped from running on its true merits.
Byrnes was fined, Brouder banned and the horse barred from running for 90 days.
This cocaine positive, though, shows Brouder failed a drugs test on that same day.
Cathal Byrnes, the owner of the horse and son of the trainer, said in an interview with Racing TV that Brouder's drugs ban was 'colossal'.
He said: "The fact he tested positive and was allowed to ride on the day – I can't understand that.
"The jockey has tested positive, you have to assume it was significant, a four-year suspension is colossal.
"We can't appeal, my horse is still suspended, my trainer was hit with a large fine, I just don't know what to make of it.
"I'm lost for words. I'm so disappointed and upset over the whole thing.
"We're getting thrown under the bus, there were other failings that obviously happened.
Read More on The Sun
Mum shares her quick summer snack idea but parents warn it's so dangerous
Woman who is always skinny-shamed says strangers whisper about her appearance
"I don't think there should even be an appeal, the horse should be allowed to run and the fine should be returned with an apology.
"It's so upsetting for this to come out – it just slaps you in the face."