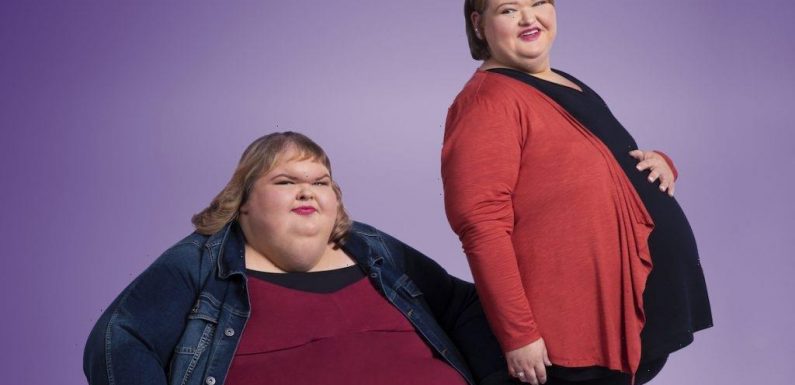 Everyone is ready for 1000-lb Sisters Season 3 to air. After falling in love with Amy and Tammy Slaton in 1000-lb Sisters seasons 1 and 2, fans rallied for a season 3 of the tv show. Now, the show has finally been renewed and is reportedly already filming, so when will the show air?
Amy and Tammy Slaton on '1000-lb Sisters' season 1 and season 2
Amy and Tammy have been through a lot in just two seasons of 1000-lb Sisters. After 1000-lb Sisters Season 1, Amy lost enough weight to be able to get the weight loss surgery she and her sister had been striving for. Tammy, on the other hand, did not. After getting the surgery, Amy lost 100 pounds and was able to get pregnant. On 1,000-lb Sisters Season 2, she gave birth to her baby, Gabe.
Tammy's journey hasn't been quite as easy. She didn't lose enough weight to be able to safely have the surgery. In season 2, Tammy actually gained weight.
"I just wasn't doing what I needed to do. I mean, sometimes I try to eat healthier, and then other days I'm like, 'What the heck's the point?'" she told the doctor in their final visit. Despite the weight gain, Tammy's doctor felt that Tammy admitting that she has a food addiction was the first step to her getting healthy.
Since filming ended, fans have been concerned about Tammy because she has uploaded several videos to social media with oxygen tubes in her nose. In a YouTube video, Tammy revealed that she did have the coronavirus (COVID-19) but that she is doing much better.
"I was in the hospital just about two weeks," she said in the video. "I'm doing great. I mean yes, I'm on oxygen. That's just to keep my lungs sturdy, strength — I won't be on [oxygen] much longer. I was on 15 liters of oxygen and now I'm on three."
Season 3 is coming
Amy and Tammy started out as YouTube personalities but eventually their stories got them noticed and their show was created. The show did so well that fans rallied to create a petition to get them renewed for seasons 3 and 4. Currently the show has only been renewed for a third season.
"Tammy and Amy Slaton have captivated us with their fun-loving personalities, heartfelt challenges, and uplifting victories," Alon Orstein, SVP Production and Development at TLC said, according to Deadline. "We admire their genuine, evolving journeys and we are rooting for them as they pursue paths toward healthier lifestyles."
When does '1000-lb Sisters' Season 3 air?
Several 1000-lb Sisters stars have let slip that the show is currently filming. Tammy and Amy's half-brother Chris Combs recently revealed the news on social media, saying that both his sisters would be back for a third season.
Tammy also revealed that she was already filming when fans asked why she was wearing a mask in her own home.
Though no official premiere date has been released, we can use the previous two seasons as an indicator for when the show will air. 1000-lb Sisters Season 2 aired from December 2020 to March 2021 so we could be looking at another winter premiere for 1000-lb Sisters season 3.
Source: Read Full Article