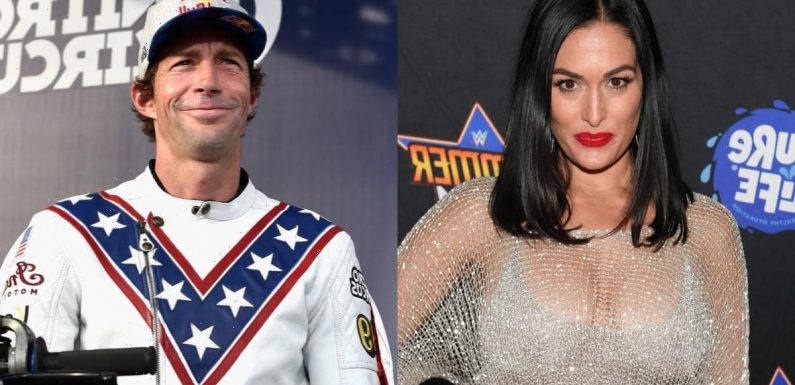 OG "AGT" host Terry Crews will host the spinoff series
Getty Images
WWE superstar Nikki Bella, motocross and rally car driver Travis Pastrana and "America's Got Talent" mastermind Simon Cowell will serve as the judges for NBC's "AGT" spinoff, "America's Got Talent: Extreme," NBC revealed Friday.
"America's Got Talent" host Terry Crews will also serve as host for "Extreme," which does not yet have a premiere date.
Per NBC, "This new series will showcase the most outrageous, unique and jaw-dropping acts of enormous scale and magnitude that simply cannot be confined to a theater stage. Each week contestants will go head-to-head in the most wild, intense and often times beautiful performances to vie for a $500,000 prize and the ultimate title, the champion of 'America's Got Talent: Extreme.'"
"America's Got Talent: Extreme" is co-produced by Fremantle and Cowell's Syco Entertainment. Cowell, Sam Donnelly, Jason Raff and Richard Wallace are the executive producers. 
The "Got Talent" format was created by Cowell and has had more than a billion global viewers since it began airing in 2006 in the United States and has aired in 194 territories worldwide.
Auditions for Season 17 of "America's Got Talent" are currently underway. Interested acts can register at www.AGTAuditions.com.   
More to come…
Source: Read Full Article