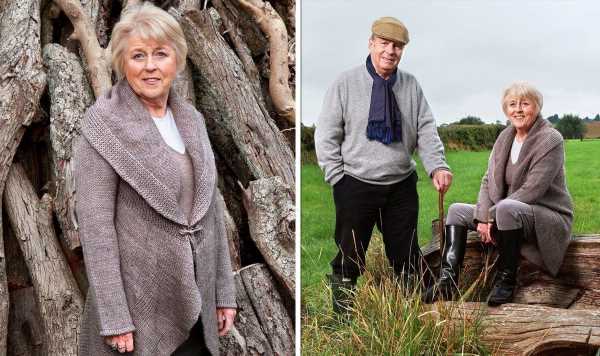 The Archers' 70th anniversary performed at Clarence House
We use your sign-up to provide content in ways you've consented to and to improve our understanding of you. This may include adverts from us and 3rd parties based on our understanding. You can unsubscribe at any time. More info
The Archers continues to air on BBC Radio 4 and listeners were left in shock after Jennifer Aldridge (played by Angela Piper) was declared dead. Her husband Brian (Charles Collingwood) was told during a chat with Justin (Simon Williams) about Home Farm.
Jenny's son Adam (Andrew Wincott) told his family: "It's mum – she's collapsed and they're rushing her to hospital now."
It was later explained that Jenny couldn't breathe and Brian revealed the heartbreaking news.
He said: "They did everything they could. It was her heart. It wasn't strong enough. I'm so sorry. Your mother, my Jenny… she's gone."
It has since been confirmed that actress Angela Piper has retired from the series.
RadioTimes shared the news as listeners were left devastated by the loss of the beloved character.
Jennifer was a fan-favourite and has been a regular voice on the radio series since New Year's Day in 1951.
She was the second longest-running cast member, behind Patricia Greene as Jill Archer.
Express.co.uk has contacted the BBC for a statement about the character's exit from the long-running series.
Viewers took to Twitter to share their thoughts on her departure, with Martha H Cleary saying: "Jesus. Not Jenny. How terribly sad and unexpected #TheArchers"
Eamon Breen said: "Had always hoped we would have a scene where Jenny saves Ruairdhi from his current situation, a mirror to their scene when he listened to Siobhan's tape, sorry to see her go #TheArchers"
Mike Lloyd said: "Shocked listening to the sudden death of Jenny Aldridge in #TheArchers
"It reminded me of the day I found out the same about my dad. Unexpected, shock, disbelief."
Michael Barnes added: "I disapprove of Jenny being killed off, but hopefully behind the scenes the decision was taken with great sensitivity.
"I only started listening properly within the last five years, didn't know that Angela Piper had played the role since 1963, amazing…. #TheArchers"
Jennifer was the daughter of Jack Archer (Denis Falwell) and Peggy Woolley (June Spencer) in the series.
She had four children including Adam, Debbie Aldridge (Tamsin Greig), Kate Aldridge (Perdita Avery) and Alice Carter (Hollie Chapman).
She was at the centre of some of the show's most high-profile and controversial storylines, particularly around her relationship with husband Brian.
The Archers airs Sunday-Friday at 7pm on BBC Radio 4
Source: Read Full Article