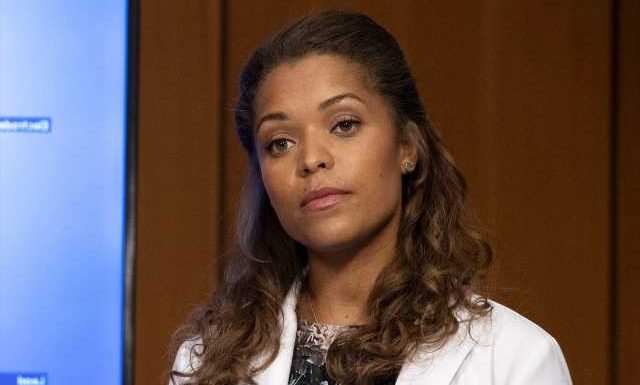 Opening up about her decision to leave, the actress portraying Dr. Claire Browne for four seasons explains that she wanted to 'explore different creative opportunities.'
AceShowbiz -"The Good Doctor" star Antonia Thomas has left the medical drama after four seasons.
The actress, who plays Dr. Claire Browne on the hit U.S. show, will bow out in the season four finale, which airs on Monday night, June 7.
In an interview with Deadline, Thomas opened up about her decision to leave, explaining she wanted to "explore different creative opportunities".
"It was a really, really difficult decision, and leaving, I have to say, is a bittersweet thing for me because the last four years have been absolutely incredible," the Brit says. "I feel so lucky and basically indebted to David Shore and the writers for having the experience to play Claire, who has just been a wonderful, wonderful character to explore, so layered and complicated and flawed, the kind of character that I think an actress dreams to be able to play.
"I think, ultimately, for me, it's about coming to the point where I think we've really run the gamut of different things that Claire can have gone through, and I'm now really excited to explore different creative opportunities.
"For me, as an actress, having versatility and creativity has been something that's been really, really important. I've come from the British system where you play a role, you film it for a couple of months because seasons are only six episodes long, and then you can do something else, and I think after dedicating four years to Claire and her journey and really, really exploring the character, I am just now ready to try something new, ultimately."
Thomas reveals she and her co-star Freddie Highmore have discussed the possibility of her returning to the show as Browne in the future.
"Really for me, if there was more time in the year to be able to shoot the show and to be able to go off and do some of the other things that I'm wanting to explore now, I'd do both. It has not been an easy decision for me to leave, so I absolutely would love to come back every now and then and say hi, I'm very much looking forward to that."
Source: Read Full Article