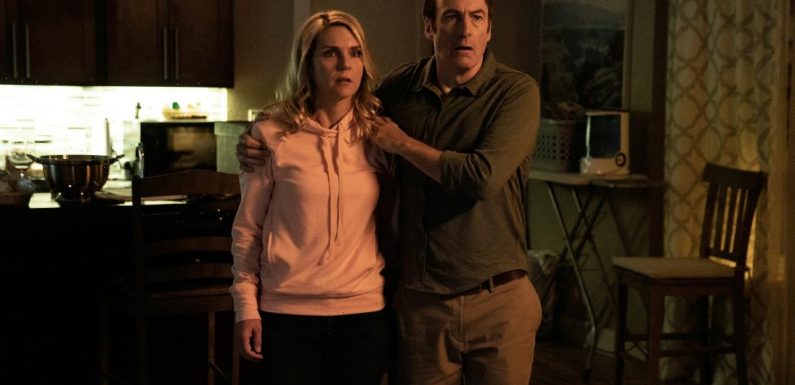 Better Call Saul Season 6 Part I ended on a devastating cliffhanger. Now fans are anxiously awaiting the final episodes of the show, which will return on July 11. The cast and crew are keeping what happens next under lock and key. Kim Wexler's fate is an especially big question mark as the series approaches its end. Kim actor Rhea Seehorn isn't giving anything away, but she did tease the intensity of the final episodes.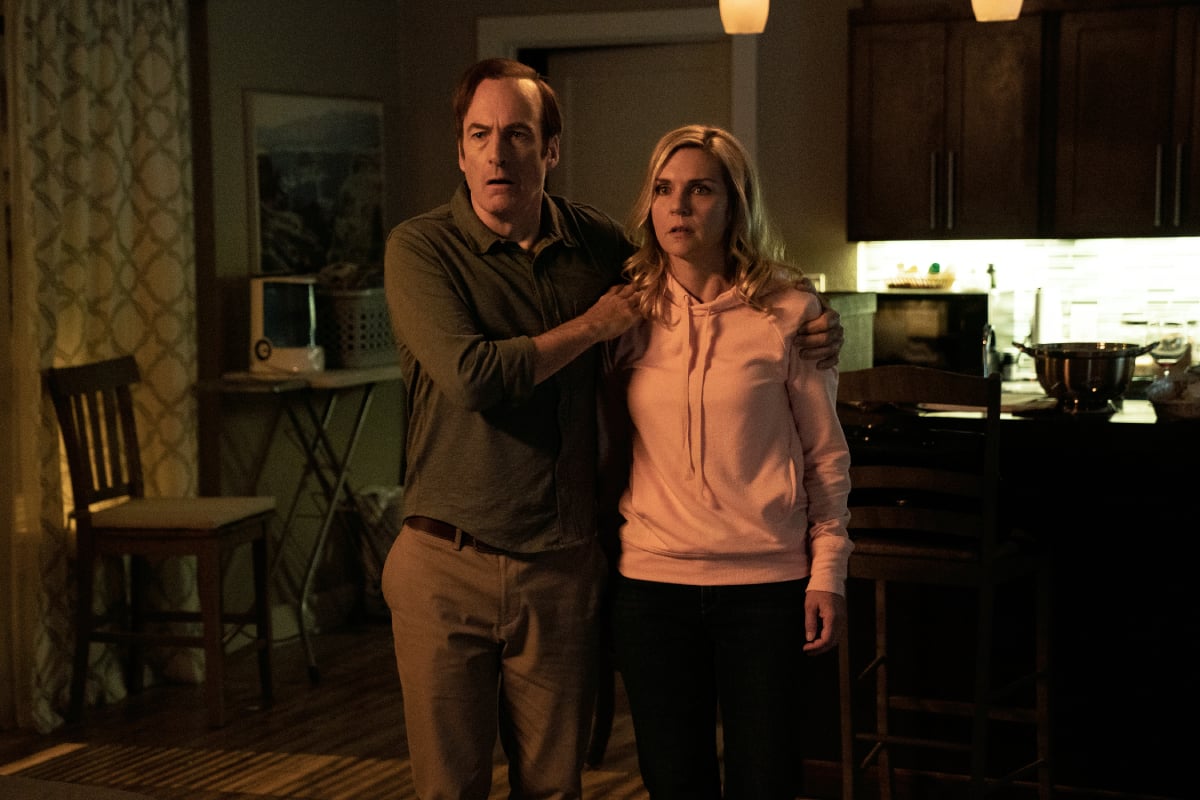 'Better Call Saul' Season 6 Episode 7 ended on a cliffhanger
Better Call Saul will return with its final episodes this July. Episode 7 ended in a shocking tragedy. Jimmy and Kim enacted the final step of their plan to sabotage Howard Hamlin. Although their plan worked, Howard caught on to who was behind it.
He showed up at Jimmy and Kim's apartment, but unfortunately, Lalo was hiding in the shadows. He shot Howard without a moment's hesitation. "I audibly gasped reading the script," Rhea Seehorn told Deadline while speaking of Howard's death scene.
The episode ended with Lalo standing in Jimmy and Kim's apartment. Their fate is left unknown, but fans are at least aware that Jimmy will survive the encounter. The same cannot be said for Kim.
Rhea Seehorn teases the finale episodes of 'Better Call Saul'
While speaking with the New York Post, Rhea Seehorn teased the upcoming final episodes of Better Call Saul. "There's no easy way to explain [what happens] and I don't mean just because I can't spoil anything. It's a bit like playing the game Taboo," the actor said.
"It's like if there were 30 words on the card and you're trying to make a sentence. I've never seen something so complex, dense, and very thoughtful but also very exciting. [Showrunner] Peter Gould has been very carefully sorting out complex milestones that have to be hit and things that need to be answered … it's not just connecting the dots. It's much more thoughtful."
"I was mesmerized by how they insisted to be completely true to the characters and advance [the story] forward," she said. "It's deeply moving and fraught and suspenseful and terrifying and devastating and very psychological." The actor added, "I'm still thinking about what happens in these next episodes."
Seehorn knows what happens to Kim Wexler
Since Better Call Saul takes place before Breaking Bad, fans know that characters such as Saul, Mike, and Gus survive the prequel. However, they have no such knowledge about Kim Wexler, who doesn't appear in the original series. During an episode of Jimmy Kimmel Live! Rhea Seehorn confirmed that she knows what happens to her character Kim, but she wasn't giving much else away.
"Well she doesn't evaporate so there is story that will be told. I'm not going to tell you!" Seehorn laughed. Fans are certainly nervous for Kim as the series approaches its end.
Better Call Saul Season 6 returns with new episodes on July 11, 2022.
Source: Read Full Article