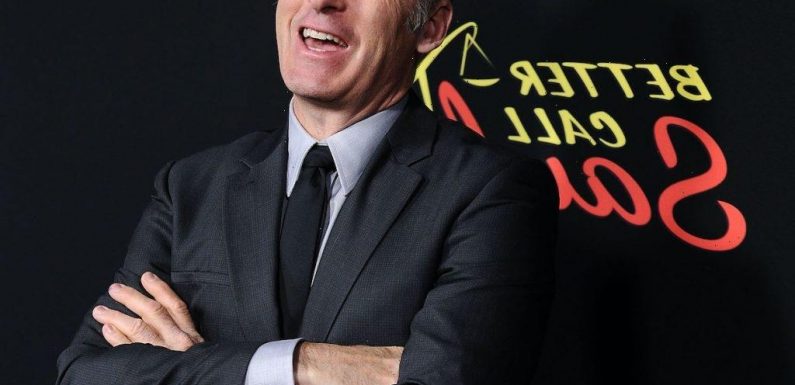 Better Call Saul is finally starting to catch up to the Breaking Bad timeline. For the past five seasons, the show has followed Jimmy McGill as he transforms into the shady "criminal" attorney first introduced in the original series. Although he's not yet there, he's becoming more like Saul Goodman each day.
We'll have to wait and see what happens exactly. But as the stories begin to merge, alleged set photos from Better Call Saul Season 6 have emerged that indicate we'll begin to see different locations and people from the Breaking Bad world.
'Better Call Saul' Season 6 will include at least one 'Breaking Bad' location
As Uproxx notes, videos emerged online in May showing Bob Odenkirk (Jimmy McGill/Saul Goodman) in character outside of the Crossroads Motel. Breaking Bad fans might remember that the motel housed Wendy (Julia Minesci) and was mentioned by characters such as Hank Schrader (Dean Norris) and Jesse Pinkman (Aaron Paul). Saul can be seen walking away from a woman that appears to be Wendy, suggesting they might have some kind of run-in in season 6, which is also the final one. But of course, we can't say for certain.
Where 'Better Call Saul' left off
Better Call Saul wrapped its fifth season with Kim Wexler (Rhea Seehorn) plotting on ways to take down Howard Hamlin. The scheme rattled even Jimmy with his questionable morals, but Kim is sold on moving forward. Viewers believe her actions could result in big consequences such as prison or even death, especially because Kim is missing from Breaking Bad. But Odenkirk has said her absence doesn't necessarily mean she dies.
"In fact, there's some version of life where Kim and Jimmy stay married and live a Mary Matalin and James Carville-type situation," he told The Hollywood Reporter. "Kim would be a superpowered lawyer with the white-shoe law firm, and he would be the complete scumbag ambulance chaser across town. And at night, they go home, take off their disguises and be kind to each other."
"I don't think that's where we're going to go, but in real life, those weird and seemingly conflicting relationships can be very real," he added. "They can happen. It's probably easy to think that Kim dies, or that anyone who's not visible passes away. But there's still a lot of people who die on these shows; the stakes are high. But I'm with you in that anything could be the case."
When it's over, fans will look at 'Breaking Bad' differently, says Bob Odenkirk
Odenkirk also spoke on the merging storylines, saying, "I've been told by [co-creator] Peter Gould that when Better Call Saul wraps up, everyone will see Breaking Bad in a different light. I don't know what that means. I don't have any specifics beyond that, except that he knows what happens throughout this whole season of Saul and I don't. But I think there are more amazing things to come that will comment on or inform the actual incidents of Breaking Bad in a surprising way."
There's no set release date for Better Call Saul Season 6 just yet, but it's coming in 2022.
Source: Read Full Article