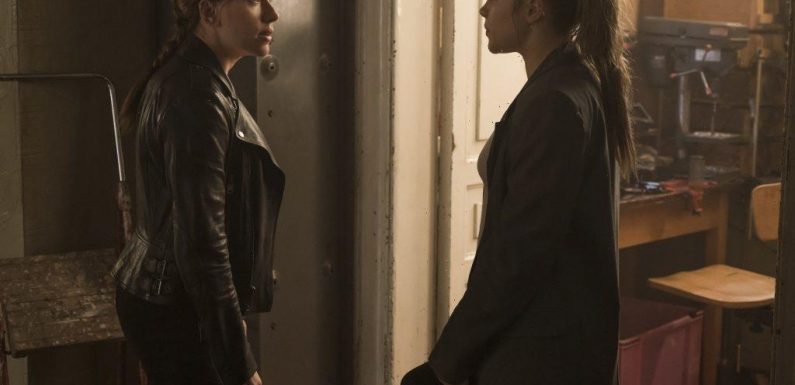 Marvel fans quickly recognized most of the 2021 Black Widow cast; Scarlett Johansson is not a new face to the Marvel Cinematic Universe. This movie is Johansson's seventh time portraying Natasha Romanoff/Black Widow. Although Florence Pugh is a new face to the MCU, as Yelena Belova, The Falling star is not new to Hollywood. 
Stranger Things star David Harbour joined the cast of Black Widow as Alexei Shostakov/Red Guardian. Plus, Academy Award and Golden Globe Award winner Rachel Weisz is no stranger to the big screen, with films such as The Bourne Legacy and Oz the Great and Powerful in her filmography. However, the young actor who portrays Natasha Romanoff puzzled fans. Why does she look so familiar? Who plays young Black Widow, and how old is she? Viewers might be intrigued to find out that young Natasha seems familiar because of her mom.
Who plays Young Natasha Romanoff in the cast of 'Black Widow'?
Ever Anderson portrays a young Natasha Romanoff in the Black Widow cast. You might recognize the 13-year old from the 2016 film Resident Evil: The Final Chapter. However, the young actor was only eight when she portrayed Young Alicia Marcus / Red Queen. In an interview with Paper Magazine, Anderson admitted that she barely remembers acting in the movie. Still, the teenager might look familiar for another reason — her mother is Milla Jovovich. She starred in all six Resident Evil films as Alice and, at one point, was one of the highest-paid models in the world.
With a director dad (Paul W. S. Anderson) and an actor mom, Ever grew up on film sets and knew from a very early age she wanted to act. Her father directed Resident Evil and continued as a writer and producer for the subsequent five films. 
"I would watch how my mom would get to act, giving life to a whole different person," Ever told Paper Magazine. "I wanted to be able to see out of the eyes of someone else, to be able to put myself in someone else's shoes. When I was five, I told my mom that I wanted to act, and she said that I had to learn to read and write before she would let me start auditioning. [She also said] that I had to go to acting class and learn first. She thought that this would discourage me, but I surprised her! I did everything she asked and proved that I wouldn't quit."
Ever also added in the interview that getting cast in Black Widow was a "dream come true."
How Ever Anderson prepared for her Marvel role
Although Anderson only portrayed young Black Widow, she still had to be ready for action like the rest of the cast. Similar to how the other cast members prepared, the teenager worked out a lot. Luckily, she already had some necessary skills for the role.
"I have been doing TKD (Taekwondo) since I was five, so I feel like I've actually been training my whole life to play Natasha!" Anderson told the outlet in the same interview. "I also did gymnastics to prepare because I had to learn to walk on my hands, and I practiced my Russian as well as they added quite a lot of Russian dialogue into the script. I'm a huge fan of the MCU, so I re-watched all the movies as well!"
Source: Read Full Article