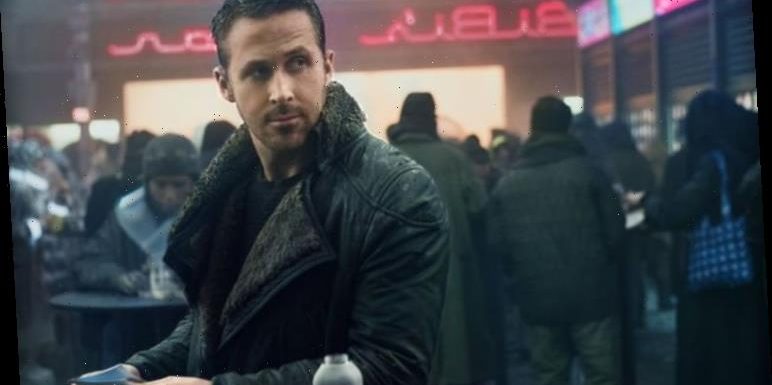 Ryan Gosling stars in Blade Runner 2049
When you subscribe we will use the information you provide to send you these newsletters.Sometimes they'll include recommendations for other related newsletters or services we offer.Our Privacy Notice explains more about how we use your data, and your rights.You can unsubscribe at any time.
Denis Villeneuve's 2017 masterpiece Blade Runner 2049 was loved by fans and critics when it was released – but it didn't live up to its enormous hype. The film grossed a meagre $260 million at the box office on a $185 million budget. The film was a sequel to science-fiction cult-classic Blade Runner which was released 30-years prior in 1982. Despite the box office bomb, the film was nominated for five Oscars at the 90th Academy Awards ceremony. The film won two, Best Cinematography and Best Visual Effects. The next chapter of the cult movie's story is reportedly continuing in the coming years.
A TV series adding to Blade Runner 2049's story "is being developed right now", according to a new report.
The report says the series will bring back the film's characters, Deckard (played by Ford), Agent K (Gosling) and Dr Ana Stelline (Carla Juri).
At the moment it is uncertain whether the original actors will be making a return, but their stories would certainly struggle without them.
The plot would follow Deckard, Ana and K on the run after the reveal that Ana is Rachael's (Sean Young) daughter.
The final moments of 2049 brought Deckard face-to-face with his half-replicant daughter, Ana.
Ana had been born in secret to parents Rachael, a replicant, and Deckard, a human.
Ana's existence proved that replicants – biologically engineered humans – could reproduce, a human trait forbidden by Earth's laws.
The TV show would follow the trio running away from the government in the iconic Blade Runner world.
Blade Runner: Rutger Hauer and Harrison Ford in 1981 trailer
A separate report from Giant Freakin Robot says the series will be a standalone project, entirely separated from the story of Blade Runner 2049.
The website also added that the series' creators "would love to see the show make its way to either Netflix or HBO Max".
In the meantime, an animated Blade Runner TV series is on its way to screens this year.
Blade Runner: Black Lotus is due for release on Adult Swim at some point in 2021.
DON'T MISS…
Spider-Man star Tom Holland failed his Star Wars reboot audition [INFO]
Star Wars C-3PO R2-D2: Were Anthony Daniels and Kenny Baker friends? [NEWS]
Star Wars Anthony Daniels: C-3PO star recalls 'bleak' prequels [INTERVIEW]
The show's plot will follow the first female protagonist of the series, a replicant who is dealing with the aftermath of The Blackout.
The Blackout is an event which occurred in Blade Runner universe and erased all of the permanent records after Deckard escaped with Rachael in 2019.
Another prequel movie was hinted at earlier this year by Niander Wallace actor Jared Leto.
Wallace was given a deep backstory in the run-up to Blade Runner 2049, receiving two short films along the way.
On this, Leto confessed: "You know, with every character I play – I don't know if it's because I work so intently and I tend to dig really deep and put a lot of time and energy into it – but when I'm done playing with them, done playing the parts, I do miss them a little bit."
Leto continued: "And you do all this work anyway, it would be kind of nice to go back and explore other [characters].
"Like Niander Wallace in Blade Runner – I would love to play that part again as a prequel or something."
Blade Runner 2049 is available on Amazon Prime Video now.
READ THE SHOWBIZ REPORT HERE
Source: Read Full Article