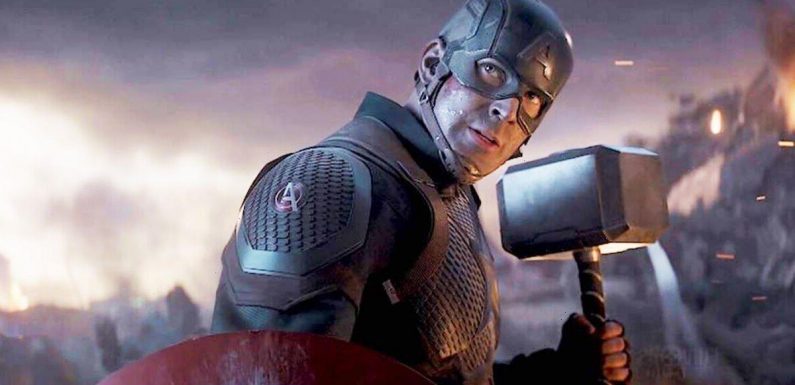 Black Panther: Wakanda Forever teased in Marvel Studios trailer
We use your sign-up to provide content in ways you've consented to and to improve our understanding of you. This may include adverts from us and 3rd parties based on our understanding. You can unsubscribe at any time. More info
Captain America is still alive and well in the MCU as far as we're all aware. After returning the Infinity Stones to their different points in the past, Steve Rogers headed back to the 1940s to marry Peggy Carter in his own time. Ageing normally up until the 2023 setting of Avengers Endgame, the elderly superhero gave his shield to Sam Wilson, making him the new Captain America.
Yet at the start of the events of The Falcon and The Winter Soldier, Old Cap's whereabouts were unknown with rumours abounding that he'd gone to live on the moon. Whatever the case, he's not dead, although he is pretty old now.
Following his retirement from the MCU, Chris Evans has been asked if he'd be up for coming back, admitting there would have to be a very good reason.
Asked if he would be interested in a project which sees Cap returning the Infinity Stones, the 41-year-old told Comic Book earlier this year: "Yeah that seems to be something people would like to see…I don't want to disappoint anybody but I just don't know…it was such a good run and I am so happy with it. It's so precious to me."
Evans added: "It would have to be perfect. It would just be scary to rattle something that is so, so dear to me. And that role means so much to me. So, to revisit it would be a tall order." It turns out a return may be sooner rather than later.
According to Giant Freakin Robot's trusted and proven sources, the Captain America star is returning to the MCU in Avengers Secret Wars.
The outlet wrote: "About a month ago, we previously reported that Chris Evans was returning to the Marvel Cinematic Universe and we speculated that it would be for Secret Wars. This has turned out to be correct and will be a welcome return for one of the franchise's earliest key players."
Their sources have also claimed that Marvel are looking to get Nicolas Cage's Ghost Rider, Ian McKellen's Magneto, Wesley Snipes' Blade and Kirsten Dunst's Mary-Jane Watson for the multiverse saga's epic finale in 2025. However, what isn't clear is if Evans will be playing Old Cap or a variant.
DON'T MISS
Harry Styles 'signs on for $100 million multi-Marvel movie deal' [HARRY STYLES]
Avengers 5 The Kang Dynasty, Avengers 6 Secret Wars titles explained [AVENGERS 5]
Captain America 4 'sees Moon Knight team up against Secret Empire' [CAPTAIN AMERICA 4]
Presumably, Old Cap isn't as strong on his feet as in his younger days, so maybe a younger Steve Rogers will turn up in Avengers Secret Wars either as a variant or thanks to time travel.
There have been rumours he could be playing an evil HYDRA Captain America from another universe, or even reprising his Human Torch from Fox's Fantastic Four movies. The question is though, will Robert Downey Jr's Iron Man also join him in a comeback?
Avengers The Kang Dynasty hits cinemas on May 2, 2025 and will be followed by Avengers Secret Wars on November 7, 2025.
SOURCE
Source: Read Full Article