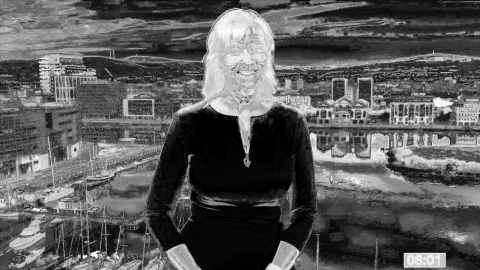 CAROL Kirkwood shut down her telly co-stars after they gave her a grilling on her upcoming wedding.
The BBC Breakfast legend, 61, has been tight-lipped over her upcoming nuptials to toyboy Steve Randall, 48.
Telly fave Carol was joined on the big red sofa by Jon Kay and Sally Nugent as the presenter duo discussed the latest news.
One of the stories revolved around new reality show The Ultimate Wedding Planner, which is set to launch on BBC Two this week.
The segment prompted Jon to cheekily tease the blonde forecaster about her own wedding plans.
The host said: "Carol you're going to be very interested in our next item, we're talking about wedding planning."
Carol burst into laughter and tried to brush off the question, she replied: "Oh gosh, is that the time?"
However that didn't stop her playful co-stars quizzing her further on the big day.
Sally added: "I knew she was going to do something like that, we'll talk about that later when the nation's not watching."
Jon pointed out: "As Carol just syndicated, wedding planning can be a little bit overwhelming, can't it?
Most read in TV
DIY SOS star dies aged 47 after 10-year health battle
Brit, 18, 'gang raped by five French tourists in hotel room' in Magaluf
Moment Victoria & Harper Beckham leave restaurant before dad was 'battered'
My holiday to beautiful and thriving Italy has me despairing over Broken Britain
"And if you've had the chance to hand over your big day to a team of budding wedding planners, would it be even more overwhelming? Would you trust them to deliver?"
Carol has previously opened up about her forthcoming marriage to Steve.
The TV presenter revealed the pair had got engaged in May last year during a live broadcast.
But now Carol is opening up on her romance as she explained that she never expected she would get remarried.
The BBC Breakfast personality told Closer magazine: "My fiance is very handsome. He's very kind and caring and he makes me laugh.
"Steve's a good cook too. He's all I could ever want In my eyes he's perfect," she continued.
"We were friends before we became romantically involved so we knew each other quite well before we started dating."
We pay for your stories and videos! Do you have a story or video for The Scottish Sun? Email us at [email protected] or call 0141 420 5200
Source: Read Full Article