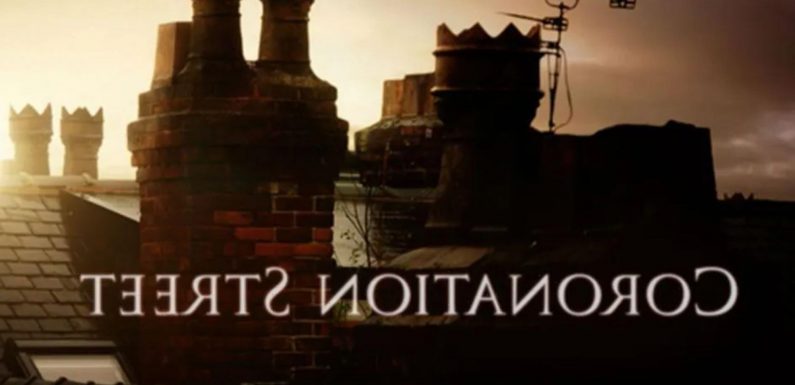 CORONATION Street fans have been left predicting that there could be a sinister twist on the way for Sean Tully on his minibreak with boyfriend Lawrence.
Viewers have watched on as Todd Grimshaw has continues to have his suspicions about the dentist and has already clashed with Sean a number of times about his new romance.
Todd was shocked to discover Lawrence had a wife called Lindsay who allegedly died after falling from a mountain during a holiday with him.
Now it has left fans concerned that if all is not as it seems with Lawrence, could the same be about to happen to Sean on the minibreak?
On Monday, fans of the ITV soap watched as Eileen helped Todd pay for his taxi as her returned home from a date the night before.
However, the cabbie seemed more interested in Sean and Lawrence who had just walked off up the street.
Read More on Corrie
I survived stalking – here's why Corrie's Daisy storyline is sorely needed
Max Turner terrorised in prison after sentencing in Coronation Street
As Eileen handed over the cash for the cab, he remarked: "Sorry love, thanks. I was miles away, just seen someone I know, a bit of a blast from the past."
After revealing it was her lodger Sean and his partner to the driver, he told her: "Tell your lodger to watch his back. I am saying nothing [but] word to the wise, just tell your lodger to be careful."
The comment rang alarm bells and soon left a concerned Eileen digging for intel on Lawrence.
Chatting to Todd, she said: "I have been doing some research myself. So we know Laurence isn't on social media.
Most read in TV
Legendary EastEnders star joins Casualty as he makes epic TV comeback
Fawlty Towers is revived after 44 years – with John Cleese returning as Basil
I was on Love Island and Jessie is playing a game with Will so she can win
Great Celebrity Bake Off line up revealed with Friends legend & Towie diva
But in an article about his wife's death, it mentions they were members of the rambling club and they have a social media page. Who's that?"
As Todd correctly identified Lawrence and his late wife, Eileen pressed him further, asking:  "And who has he got his arm around?"
Seeing the taxi driver, Todd exclaimed: "Wonky Ewan! Mitch… but that means Laurence has lied!"
It has left fans going wild about who exactly Lawrence is and what the taxi driver knows.
One fan said: "I reckon that Laurence actually killed his wife and Mitch is a family friend who was suspicious of him!" 
Another compared the situation to an iconic moment from rival soap EastEnders, writing: "Laurence has done a Janine from Eastenders and pushed the wife off steep hill #Corrie." 
As a third assumed: "So Laurence killed his wife #Corrie @itvcorrie."
Will Sean be in for a nasty surprise on the minibreak?
Source: Read Full Article