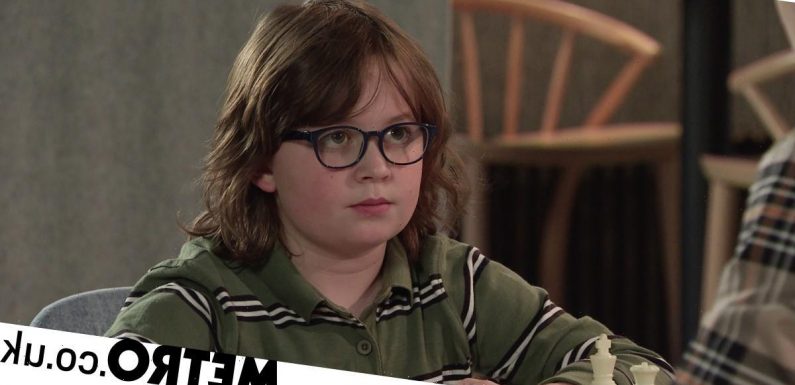 Coronation Street star Jude Riordan has shared an iconic picture of his younger self.
The actor, who plays Sam Blakeman in the ITV soap, recently finished school for the summer – and also said goodbye to his primary school years.
As Jude prepares himself for high school, he uploaded a brilliant post to his Instagram account to mark the special day.
On one side is a very young Jude on the first day of primary, while the other is his most recent – looking very different now!
'LAST DAY AT PRIMARY SCHOOL for me', he wrote.
https://www.instagram.com/p/CgOb6XGo8uS/
'So excited for new adventures but sooooo sad to leave the best school. Leavers Assembly to get through this morning (send tissues for the Mother) and a mad dash over to Corrie for 🎬 Good luck to all Year 6s leaving this week. WE CAN SMASH HIGH SCHOOL.'
YES JUDE.
Rachel Leskovac, who played Sam's mum Natasha commented: 'Lots of hugs all round and you do give the best hugs', while a Corrie fan said: 'Awww lovely. Hope you have a fab last day. Sad to be leaving but on the new adventures and I'm sure you will do great.'
Jude's character Sam is a huge favourite for many Corrie fans.
Most recently, Sam attended his first chess tournament and went up against a character called Oscar, who was played by Jude's real life brother, Zach.
Source: Read Full Article