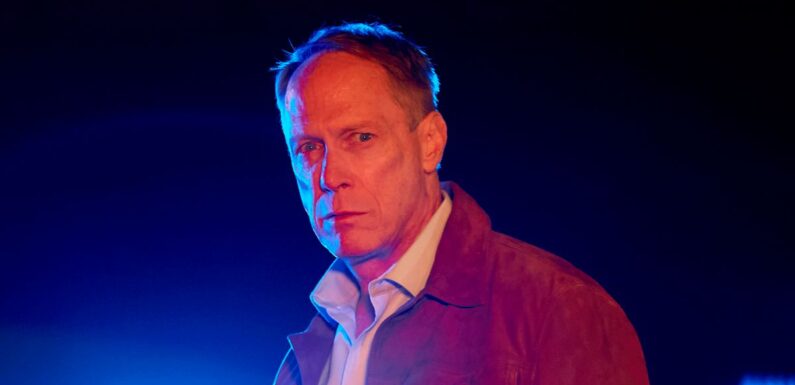 Coronation Street fans are sure it's not the end for serial killer Stephen Reid after the villain was seemingly killed off in a showdown with Peter Barlow. On Friday (October 13), fans saw Stephen bash his niece Sarah over the head with a pipe, before holding a broken beer bottle to Jenny Connor's neck and threatening her life.
Stephen has already claimed the lives of Teddy and Leo Thompkins, as well as his business associate Rufus Donahue. He's stolen money from his own mother Audrey Roberts, as well as swindling Carla out of the factory cash and dosing her with LSD to make her think she was having a psychotic episode.
He's even played around with Sarah's emotions when she was testing the DNA of her unborn baby. But when Jenny tried to get him to turn himself into the police, Stephen was having none of it. Even Audrey couldn't convince her son to see sense.
READ MORE: Legendary Corrie character 'to be killed off' after 60 years in ITV soap, fans fret
READ MORE: Want more showbiz? Daily Star has just the thing for you!
As Stephen looked set to make his escape using David's stolen car as a getaway vehicle, Peter was caught driving at full speed towards the murderer and hit him dead on with his car, catapulting Stephen into the air and sending him crashing down to the cobbles, covered in blood.
At the end of the episode, his corpse was bundled away in a body bag and taken away by an ambulance crew. But fans are sure they haven't seen the last of him, and he could be back to wreak havoc at Christmas.
Taking to X, formerly known as Twitter, fans flocked to air their own theories, with one writing: "They're only going to catch Stephen at Christmas, aren't they?" while another social media user said: "I reckon Stephen will return for Christmas."
With Super Soap Week officially over, it's brought a baffling end to Stephen's reign, with plenty of reports claiming he would be sticking around until the festive season. Actor Todd Boyce even teased to The Mirror on the red carpet of the Inside Soap Awards: "I couldn't say if I've finished my last scenes! I think there could be a lot more to come…"
He also remained tight-lipped about whether he was in any Christmas scenes, only adding: "Whether he could get out of it is one thing and the audience, they want justice. So it's a balancing act between how much they can get out of it and when they can get out of it?"
For more of the latest showbiz news from Daily Star, make sure you sign up to one of our newsletters here.
Either way, Todd Boyce's final scenes will have wrapped by the time the festive period rolls around, as he's set to play the villain in a Derbyshire pantomime. He'll be playing Demon Vanity in Mother Goose at Derby Arena throughout December 2023.
But as soaps are filmed months in advance, he'll have plenty of time to reprise his role as Stephen if the plot demands it.
Coronation Street airs on Mondays, Wednesdays and Fridays from 8pm on ITV1 or catch up on ITVX
Follow Daily Star on Threads here
Source: Read Full Article