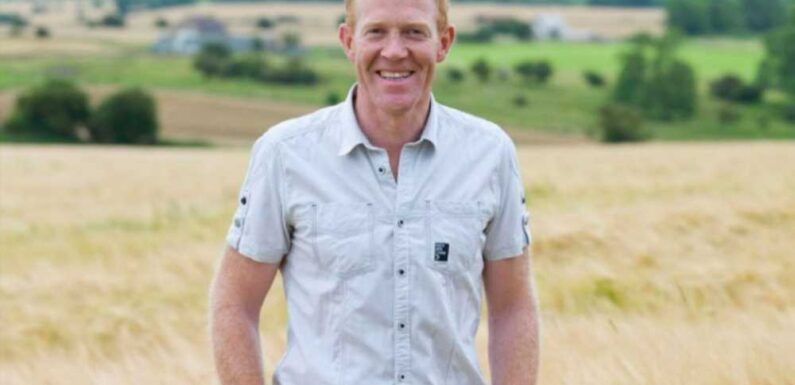 COUNTRYFILE's Adam Henson has opened up about 'finding happiness' after a vicious backlash on social media.
The beloved presenter, 57, was recently trolled by a fan over an Instagram post.
He shared an image of himself tending to a Highland cow which enraged one of his followers.
Adam was quickly defended by fans who stepped in.
But now the Countryfile star has announced he's published a brand new book and revealed it's hit shops.
The book is called Tow For Joy and outlines ways everyone can find happiness in the countryside.
more on countryfile
Countryfile's Adam Henson stuns fans with rare pic of lookalike son
Countryfile fans all have the same complaint as show issues warning over fires
In a post on Instagram, alongside a copy of the new release, he said: "How many magpies have you seen together at once?
"The paperback of my book is now available in shops and it's called 'Two For Joy' after the rhyme about magpies.
"That's because the book is all about the ways we can look for and find happiness in the countryside.
"The magpie historically hasn't been a popular bird, but they're still important to our ecosystem, as I talk about in the book.
Most read in News TV
Alison Hammond and Dermot O'Leary wave goodbye to This Morning in show shake-up
Popular BBC show pulled off air today in major schedule shake-up
Think you know Love Island? Then try my annual quiz… it is what it is
Leaked audio reveals TV chef James' furious f-word rant at crew
"Tag me in any photos you see of magpies over the next week or so and I'll share them!"
Fans have been left delighted by the news – and have already enjoyed the new read.
One said: "Amazing book such a lovely guide to the outdoors through the seasons."
A second wrote: "A beautiful book. Congratulations."
"I can't wait to read this congrats on the new book Adam," said a third.
While a fourth commented: "It looks great – and so do you!"

Source: Read Full Article