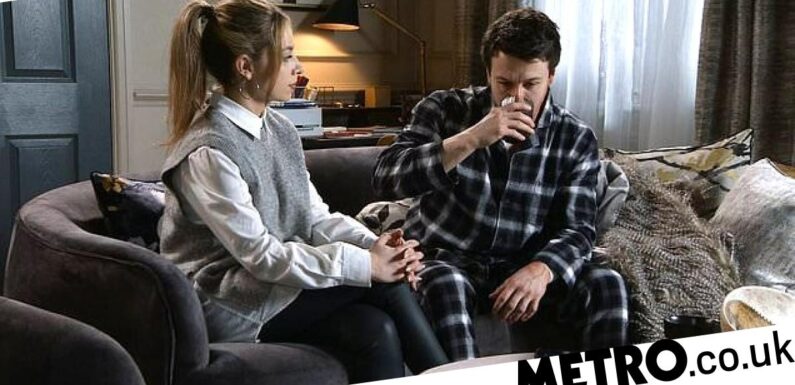 To view this video please enable JavaScript, and consider upgrading to a webbrowser thatsupports HTML5video
Ryan Connor (Ryan Prescott) has his hopes shattered when Daisy Midgeley (Charlotte Jordan) puts her foot in it in a new Coronation Street spoiler video.
Daisy has been trying her best to keep Ryan's spirits up by sending him text messages and pretending they are from Crystal, the Ibiza club owner.
Ever since the acid attack that left him permanently scarred, Ryan has been struggling, with the texts from who he believes is Crystal sometimes being the only thing keeping him going.
However, when Daisy pays him a visit in tonight's (May 10) episode, she puts her foot right in it, potentially exposing herself as a cat fish.
When Ryan mentions that he needs to take a leaf out of Crystal's book and get himself out into the world again, Daisy points out that there is a big difference between going for a walk and booking flights to Ibiza.
It doesn't take Ryan long to pick up on Daisy's stumble, asking her how she knew he was planning on flying over.
Earlier on in the episode, Ryan leaves Crystal a voicemail explaining that he is going to pay her a visit in Ibiza, which leaves Daisy concerned.
She is right to feel that way, as in upcoming scenes Ryan will fall seriously ill, leaving him in no position to go to Ibiza.
Ryan finds himself being sick, and ends up leaving Crystal a message before falling unconscious on the floor.
With Daisy having left her spare phone at home, she has no idea of the danger Ryan is in.
Will anyone find him before it is too late?
Source: Read Full Article